The Finnish Defence Forces will participate in the Swedish Armed Forces' main exercise Aurora 23 in Southern Sweden on 1–11 May. Participation will develop interoperability and deepen cooperation with Sweden and our international partners.
More than 1,000 soldiers from the Finnish Defence Forces from the Army, Navy, Air Force and Logistics Command will participate in the exercise. The detachment is the largest of the exercise's international partner countries.
Aurora 23 exercise led by the Swedish Armed Forces is the largest exercise organised in Sweden in over three decades, in which approximately 26,000 people from Sweden and 14 partner nations participate. The exercise runs from April 17 to May 11. The exercise area covers almost all of southern Sweden, including the sea areas.
In addition to the military, Swedish civil authorities also participate in the exercise. The exercise is led by Swedish Brigadier General Stefan Andersson.
More information about the Aurora 23 exercise.
Get to know the Finnish exercise detachment.
Aurora 23 on the Swedish Armed Forces website.
How to follow the exercise:
You can follow the exercise on social media with the hashtag #aurora23 or on the Defence Forces' social media channels on Instagram, on Twitter and on Facebook.
During the exercise, several media events will be held, to which media representatives are welcome. The media events will be coordinated by Sweden.
Participation in media events requires pre-registration. More information and instructions on how to register can be found on the Swedish Defence Forces' website.
Contacts related to the Defence Forces' participation: Planning Officer Mikko Harjulehto (tel: +358 299 500 713 e-mail: [email protected])
More information and more detailed media contact information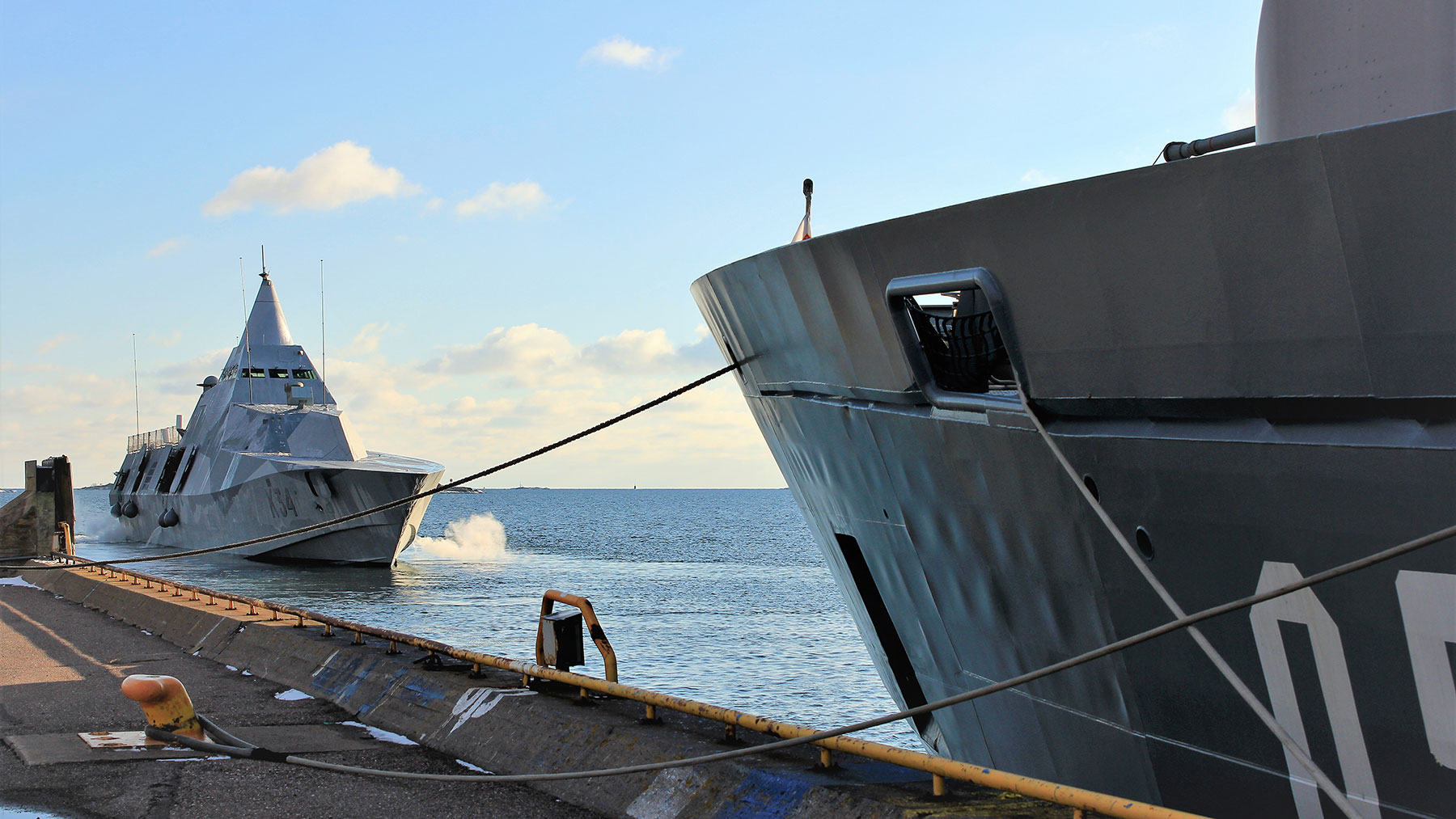 Finland and Sweden are able to conduct joint operations on land, at sea and in the air
Defence cooperation between Finland and Sweden has continued for several years. Over the years, the compatibility of the new nations' planning processes, weapon systems and command and control have developed and improved. Today, cooperation and exercises between Finland and the Finnish Defence Forces are part of everyday life in all branches of the Finnish Defence Forces.
It is assumed that both Finland and Sweden will belong to NATO in the future. The cooperation capability developed so far supports NATO's Northern Dimension. In any case, defence cooperation between Finland and Sweden will deepen and remain important for both parties also during NATO membership. In exercise Aurora 23, this cooperation will be further developed.