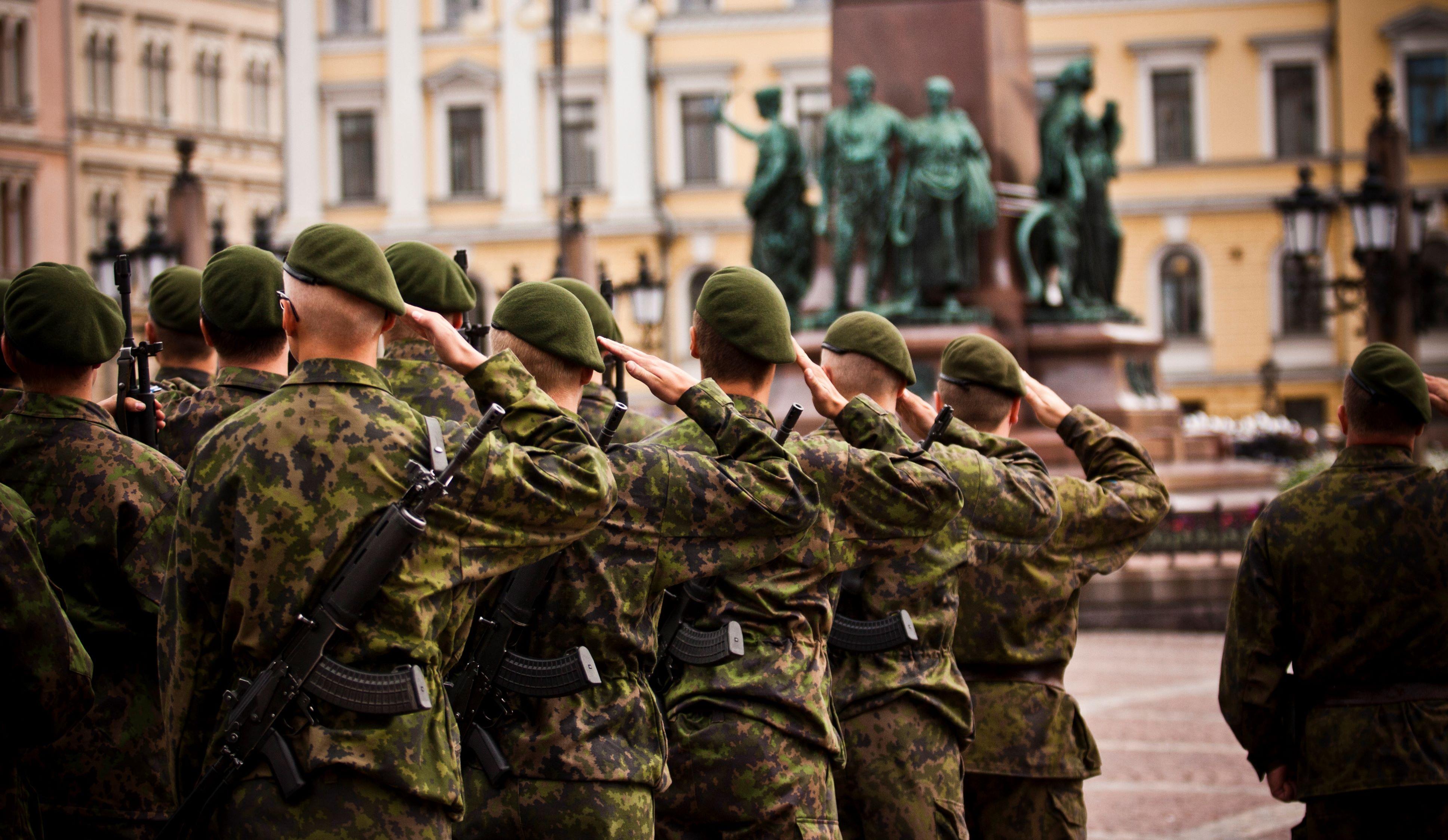 Conscription - a Finnish choice
Thanks to the capable units and a large reserve produced by the Finnish general conscription model we have a credible and pre-emptive threshold against potential use of force against Finland and are able to defend all of the country if the need arises. Conscript service creates and maintains the Defence Forces' readiness and trains conscripts for military national defence duties.
Finnish conscription meets the requirements of the security environment and generates sufficient resources for the Army, Navy and Air Force to act effectively in a crisis or war situation. Conscription is a cost-effective way of generating a large and capable reserve.
According to the Constitution of Finland every Finnish citizen is obligated to participate in national defence. Every male Finnish citizen aged 18-60 is liable for military service, and women can apply for military service on a voluntary basis. A person liable for military service must complete either armed or unarmed military service or non-military (civil) service. During military service, conscripts receive high-quality military training. After completing military service, they are mustered out into the Finnish Defence Forces' reserve.
Conscription evolves with time. The training system undergoes constant development to meet the Defence Forces' evolving requirements and needs. In call-ups, we reach the majority of Finnish youth - including those who will not do military or non-military service for a reason or another. Call ups are socially important events because they allow us to reach out for young people and help prevent social exclusion.
Conscription from an individual's point of view
All men who turn 18 take part in a call-up that same year. At the call up, conscripts' fitness for service is checked. They are asked about their wishes involving their service, and based on these, they are given the starting date and location of their service. Call ups are not where conscripts' overall service times are determined. If a conscript is not deemed fit for service, he is exempted from peacetime military service. A conscript may ask for deferral of his entry into service for a justified reason.
Women can apply for voluntary military service by sending an application to one of the Defence Forces Regional Offices. The application including attachments must be sent to one's regional office by 1 March. There will be a separate information and selection event in April for women applying for military service.


All conscripts embark on military service as equals in every respect. Anybody can perform well in military service regardless of their background. Depending on the training, military service lasts 165, 255 or 347 days. Conscripts trained for rank-and-file duties serve for 165 days, those trained for rank-and-file duties requiring special skills and those completing unarmed service serve for 255 days. Conscripts trained to be officers, non-commissioned officers or for the most demanding special duties in the rank-and-file serve for 347 days. Non-military service lasts 347 days.
Military service provides conscripts with high-quality military training. In military service, conscripts can also learn useful everyday skills and leadership skills, and gain know how for the working life as well. There is an aim to let conscripts utilize their prior skills and know how in their service duties. Completed military service will allow you to apply for crisis management duties and military professions.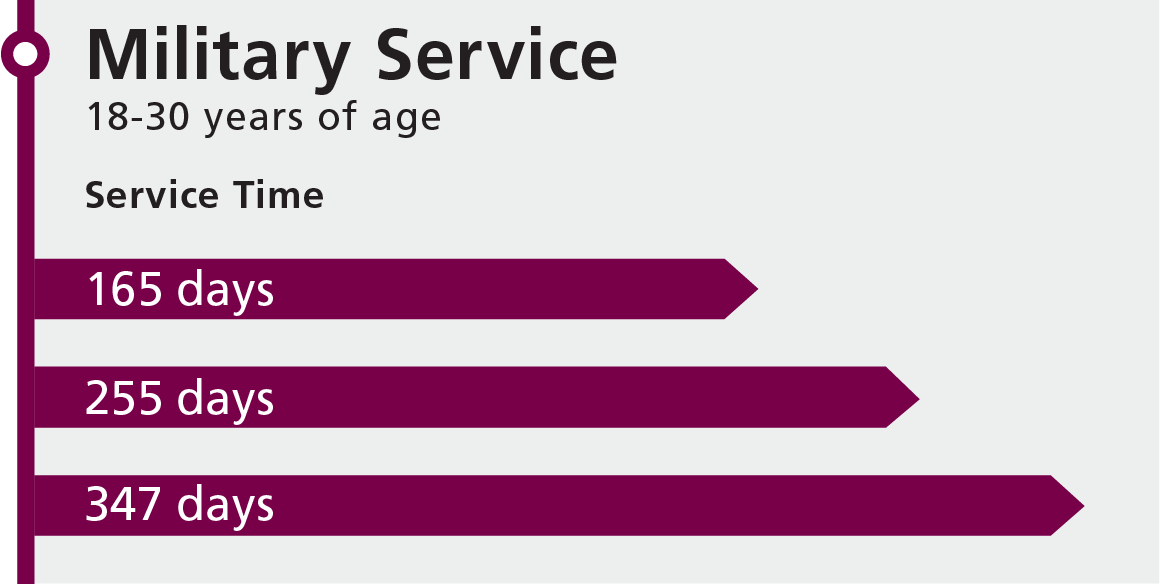 After military service, you are mustered out into the reserve. The rank and file remain in the reserve until they turn 50, and they will receive a maximum of 80 or 150 days of refresher training during their reservist time. Officers and non-commissioned officers remain in the reserve until they turn 60, during which time they will receive a maximum of 200 days of refresher training. Each male aged 18-60 belongs to the auxiliary reserve.