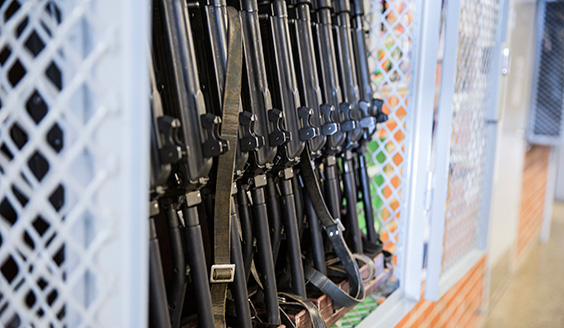 Arms control
Arms control agreements seek to increase trust and security through openness and transparency.
Arms control agreements allow for inspections and evaluations as well as bilateral and multilateral military cooperation. Arms control and arms regulation agreements seek to limit and monitor weapons and military resources in the hope of reducing military tensions.
Arms control seeks to achieve the following:
reduce the number of weapons
limit the moving of troops, equipment and military activity
monitor the movement of weapons, military infrastructure and technology
exchange information and monitor various other activities
restrict or prohibit the use of certain weapons, such as that of biological or chemical weapons.
Arms control and Finland
Finland is party to several arms control agreements, the most prominent of which are the Open Skies Agreement and the Vienna Document, aka VD11. In Finland, arms control agreements are enforced by the Defence Forces. Arms control is led by the Deputy Chief of Staff Operations. The day-to-day work of implementing arms control is carried out by the Defence Command's Operations Division.
Practicalities include:
issuing the FDF's regular report on arms control
receiving inspections and evaluations that are according to the Vienna Document
conducting inspections and evaluations abroad that are according to the Vienna Document
other obligations stipulated in the Vienna Document, such as arranging visits on bases at certain predetermined times.
organising the Open Skies observation flights of other countries in Finland.
Finland may conduct evaluations, inspections and observation flights in other countries. Reciprocally, other countries may carry out evaluations and inspections in Finland.