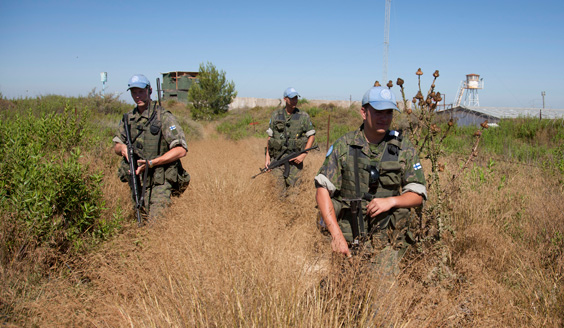 Developing capabilities
International cooperation helps the Defence Forces develop their capacities. Developing capabilities means strengthening the defence system and making activities within the services more effective.
The Defence Forces develop their activities by
participating in exercises and training
placing personnel in multinational headquarters
having their forces go through international evaluations
taking part in EU, NATO and UN operations.
The Defence Forces engage in bilateral and multilateral cooperation within the framework of numerous agreements. Channels through which the Defence Forces engage in international cooperation include NATO's Partnership for Peace programme and NORDEFCO's Nordic cooperation plan.
The Defence Forces develop their activities by applying international standards. Standards help save on costs, they improve military security of supply and they enhance interoperability.
Read more