Defence Forces' participation in Resolute Support Mission in Afghanistan comes to an end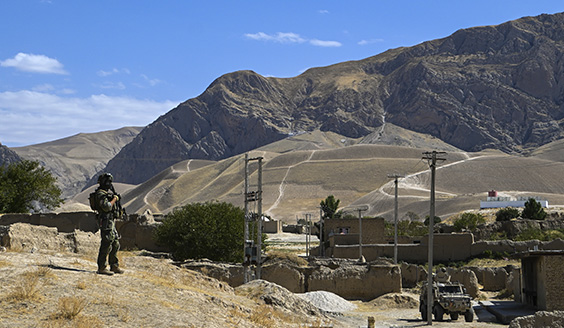 The NATO-led Resolute Support Mission in Afghanistan comes to an end based on a decision made by NATO on 30 April 2021. Due to decisions made on the operational level, the activities of the Finnish forces will also end, and the remaining troops will be repatriated. The first group will return home today on 25 May and the last during week 23.
Finland has been involved in an operation in Afghanistan since 2002. The ISAF and RSM have contributed to the competence and capability of the Afghan security authorities on all levels of the organization. The RSM has contributed, in particular, to the activities of the Afghan central administration as a part of the country's peace process and the rebuilding of the society.
The Resolute Support Mission was launched in Afghanistan on 1 January 2015. Finland has participated in the operation from the start. The RSM was tasked to support the Afghan Government in its efforts to achieve and maintain a safe environment to facilitate society rebuilding and to sustain democratic structures in the country. The operation was also to ensure the transparent, responsible and accountable governance and support for administrative processes in procedures involving, for instance, troop formation, human resources and development of personnel. The support focused on ministries, public administration and high-level security authorities. The operation's tasks did not include participating in combat activities.
Finland's casualties during the ISAF mission amount to 2 persons killed and 15 wounded. More than half of those wounded have returned or reapplied to service. There have been no casualties in the RSM since its establishment in 2015.
Participating in crisis management operations is a part of the Finnish foreign and security policy. Participation in a crisis management operation requires the political decision of the State, and it is one of the Defence Forces' four statutory tasks.