Review of Troops at Keskuskenttä at noon
The review of parade troops will take place at the Keskuskenttä football stadium in Rovaniemi at 12:00 noon. The participating troops will set up for the parade at Keskuskenttä beginning at 11.15 am.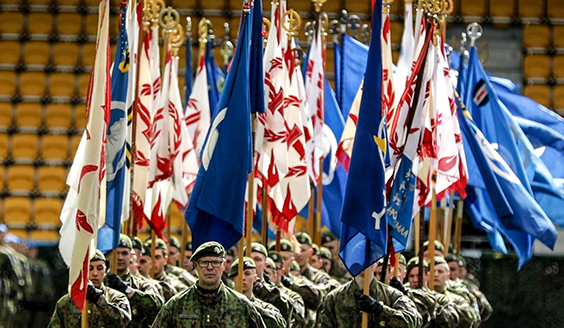 The parade troops will be reviewed by Commander of the Finnish Air Force, Major General Pasi Jokinen, and the troops will be commanded by Brigadier General Jari Mikkonen, Chief of Staff Air Force Command Finland. The field devotional will be held by FINAF's Senior Chaplain Kari Mannermaa. The review of troops will be hosted by Sergeant (Reserve) Minna Ruolanto.
The Parade band and choir will provide musical entertainment.
Welcome to the review of troops!
Order of Review of Troops: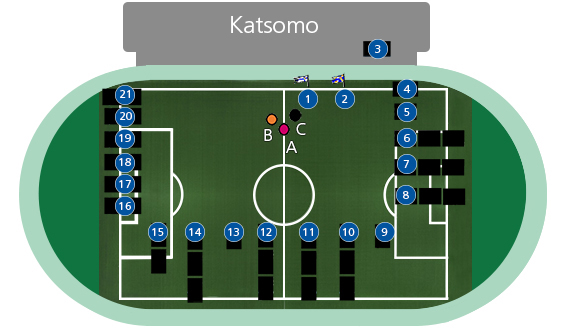 1. Swallow-tailed state flag
2. Jaeger Flag
3. Choir (in the grandstand)
4. Parade band
5. Veterans' mass standards
6. Air Force Academy
7. Jaeger Brigade
8. Coastal Brigade
9. Lapland Air Command
10. National Defence University
11. Karelia Air Command
12. Kainuu Brigade
13. Utti Jaeger Regiment
14. Boarder Guard / Lapland Border Guard District
15. Local defence company
16. Peacekeepers' Association
17. The Soldier's Home canteen
18. National Defence Training Association of Finland
19. Women's National Emergency Preparedness Association
20. Women's National Defence Union
21. Massed standards of national defence organisations
A = Commander of the Finnish Air Force
B = Parade troops' Commander
C = Senior Chaplain