Bold Quest developing Finnish Swedish military interoperability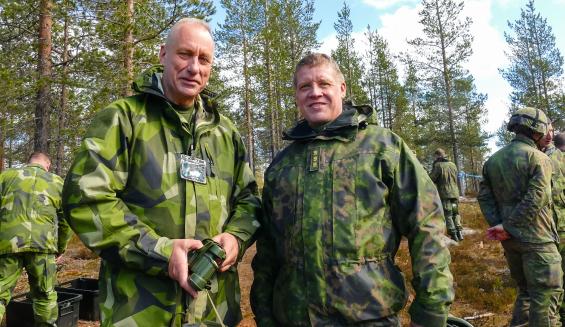 Bilateral military co-operation between Finland and Sweden has been deepend during the past few years. In Bold Quest 19.1 the focus is on developing, testing and demonstrating the technical and procedural interoperability of intelligence, surveillance, reconnaissance and joint fires systems.
Nowadays Finnish and Swedish combined service and unit level exercises are part of normal annual activities. Exercises are organized from small war games to combined brigade level training. Bold Quest is supporting the co-operation in the fields of C4 and combined joint fires between Finland and Sweden and also with other participating countries.
"In Bold Quest 19.1 we have been able to test with the Swedes and potential other partners both technical and procedural interoperability in our own operating environment. Our interoperability has improved but there still is work to be done", says the Finnish Defence Forces Deputy Chief of Staff Operations, LtGen Eero Pyötsiä.
"The aim for the Finnish-Swedish cooperation is to have the readiness and capability to work together. Bold Quest 19.1 is a great opportunity to further enhance our ability to conduct Combined Joint Operations using the Federated Mission Networking framework as the baseline", said the Director of Operations of the Swedish Armed Forces, Vice Admiral Jan Thörnqvist while visiting Bold Quest 19.1.