Diandra Soloist on the Defence Forces 100 Summer Tour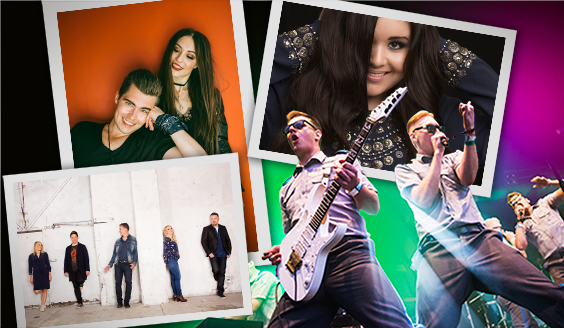 The Summer Tour will visit 16 cities around Finland. During the tour, the public will have the opportunity to visit equipment displays and enjoy outdoor concerts. In August it will also be possible to see combat displays.
The opening concert on the Flag Day of the Finnish Defence Forces on the evening of the National Parade on 4 June in Seinäjoki will feature Diandra. In addition to Diandra, the concert in Lakeuden puisto park will also include the versatile a cappella group Club for Five, who will be on tour with the Air Force Big Band during all of June.
Entrance to the events of the summer tour celebrating the Defence Forces' 100th anniversary is free of charge. Entrance into the equipment and combat displays arranged by the local brigade-level units will begin at 16:00. In connection with these events, the public will have the opportunity to become familiar with present day military service for men and voluntary military service for women. The military bands will start to play at 18:00 and all concerts will end with an energetic set performed by the Show Band of the Conscript Band of the Defence Forces.
A more detailed programme and information on the bands and soloists performing at each location can be found in advance in the calendar of events on the Defence Forces 100 Summer Tour web page.
The Defence Forces 100 Combat Exhibition Tour will premiere in July at SuomiAreena in Pori. These unique combat displays can be seen in Joensuu on 9 August, Oulu on 17 August and finally in Turku on 25 August, where the summer tour will end.
National Parade on the Flag Day of the Finnish Defence Forces in Seinäjoki