Poland's Chief of the General Staff visits Finland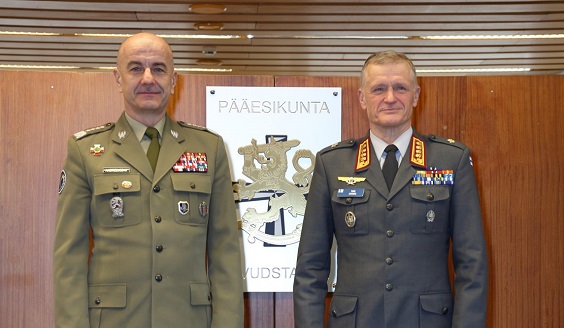 Chief of the General Staff of the Polish Armed Forces, General Rajmund T. Andrzejczak, will make an official visit to Finland on 1–2 March. The visit will be hosted by the Commander of the Finnish Defence Forces, General Timo Kivinen.
Topics on the agenda during the visit, will among other things be, defence cooperation between Finland and Poland, the stage of Finland's military preparations for NATO membership and the situation in Ukraine. The visit programme also includes acquaintance with the Air Force in Tikkakoski.
During his visit, General Andrzejczak will also meet the President of the Republic and the Permanent Secretary of the Ministry of Defence, and inspect the Guard of Honour and lay a wreath in Helsinki.