Finnish Special Operations Forces to Be Consolidated Under Utti Jaeger Regiment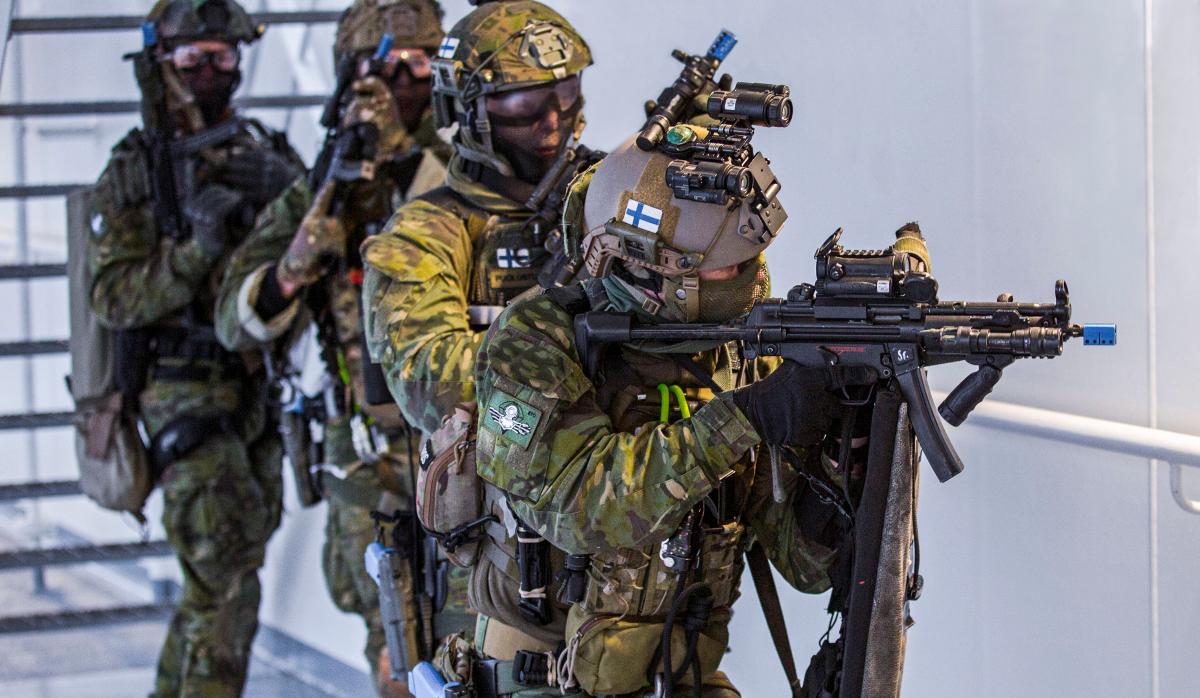 By consolidating special operations forces, the Defence Forces is better prepared to respond to disruptions during normal conditions and to respond to complex threats.
Based on the decision by the Commander of the Finnish Defence Forces, Special Operations Forces (SOF) activities will be consolidated under the Army, starting in early 2022. With this change, the Naval Special Operations Detachment, operating currently under the Navy's Coastal Brigade, will be transferred under the Army and Utti Jaeger Regiment.
Utti Jaeger Regiment in Kouvola is responsible for Army SOF activities, Defence Forces' rotary-wing operations and support to the before-mentioned. From the beginning of next year, Utti Jaeger Regiment will be the primary unit of Finnish Special Operations Forces, and the Regiment will operate in two locations. The Naval Special Operations Detachment, which is transferring from the Coastal Brigade to the Utti Jaeger Regiment's Special Jaeger Battalion, will continue to be based in the Upinniemi garrison in Kirkkonummi.
Finnish Special Operations Forces are an entity that is to be used flexibly to carry out the statutory tasks of the Defence Forces, both at home and abroad The Army is responsible for creating SOF capabilities and directs their use. The Deputy Chief of Staff Army Operations will be the national Special Operations Commander.
- This change will improve Special Operations Forces' readiness and the ability to execute operations. By harmonizing SOF command and control we are better equipped to respond to changes in the operating environment, to disruptions during normal conditions and to complex threats, Brigadier General Tero Ylitalo says.
The Navy will continue to be a key partner for Finnish Special Operations Forces. The Coastal Brigade trains, for example, combat divers for special operations tasks.
- This cooperation guarantees the best possible Special Operations Forces capability and that we are able to achieve our comprehensive security goals," states Brigadier General Ylitalo.