Finland participates in maritime joint exercise in Sweden
Finland participates in a maritime joint exercise arranged by Sweden on 2.3.2022 at the sea area west of Gotland. From Finland, parts of the Defence Command Finland and defence branches, a warship and air force fighter aircraft participate.
The aim of the exercise is to test and develop Finland's and Sweden's common situational picture as well as the Navy's and Air force's interoperability.
From the Navy, the mine ship Uusimaa participates in the exercise, which practices sharing of situational image as well as management in an international environment. Participation develops the Navy's preparedness and enforcement capabilities in cooperation with the defence branches and partners.
The Air Force takes part in the exercise with aircraft maintenance personnel and two F/A-18 Hornet multi-role fighters operating out of Visby airport on the island of Gotland. Visits to bases and training areas in the other country are part of the close FISE cooperation between the Finnish and Swedish Air Forces.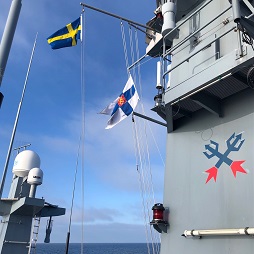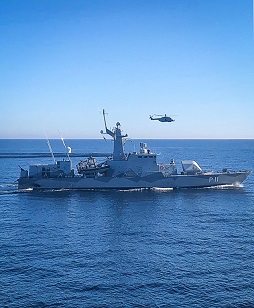 Image: Swedish Armed Forces