NATO frigates to visit Turku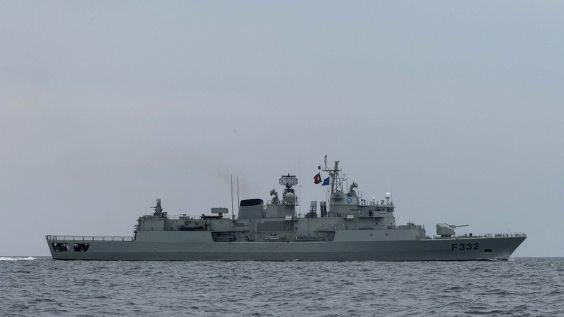 Two of the Standing NATO Maritime Group One (SNMG1) frigates are to visit Turku from 10 to 14 September.
The two ships arriving to Turku are the Portuguese frigate NRP Corte Real and the Canadian HMCS Toronto. They will moor at the Port of Turku. The ships will not be open for public during their stay.
Commander of the visiting group is Commodore José Mirones. The visit will be hosted by the Commander of the Coastal Fleet, Captain (N) Jukka Anteroinen.
Upon leaving the frigates will conduct a joint naval exercise (PASSEX) with the Finnish Coastal Fleet in the Archipelago Sea and in the northern Baltic Sea from 14 to 15 September. In the PASSEX the ships will, for example, conduct navigation, anti-surface and anti-aircraft warfare exercises.

- It is important that we can continue exercises in the international framework. This PASSEX is a good opportunity for us to develop the interoperability of our ships together with the SNMG1, says Commander Mika Mäkilevo, the Commander of the Coastal Fleet's 6th Surface Warfare Squadron.

For the joint exercise the NATO-force will be joined by two Rauma-class Patrol Gunboats, Guided-Missile, and a Pansio-class minelayer from the Coastal Fleet. The Finnish Air Force and the Finnish Border Guard will support the exercise with their aircrafts.

Due to the situation with the Coronavirus the visit and the joint exercise will be executed with measures to prevent any spreading of the virus.