Review of Troops at Ratina Stadium at 12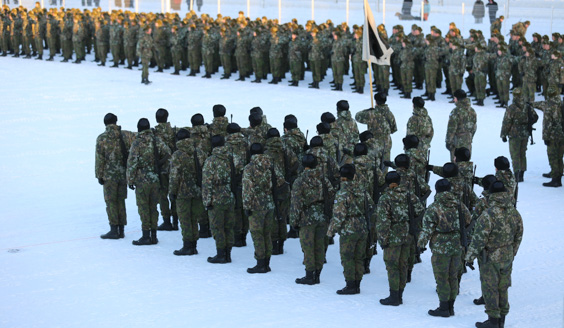 The review of troops will be organised at Ratina stadium at 12. As the troops will be aligning to position starting at 11:30, it is recommended that the public arrive well on time.
The troops will be reviewed by Deputy Chief of Staff Armaments and Logistics Lieutenant General Timo Rotonen, and the parade troops will be commanded by Deputy Chief of Staff Army Operations Brigadier General Rami Saari. The field devotional will be delivered by Field Bishop Pekka Särkiö. The Navy Band will be responsible for the music in the review of troops.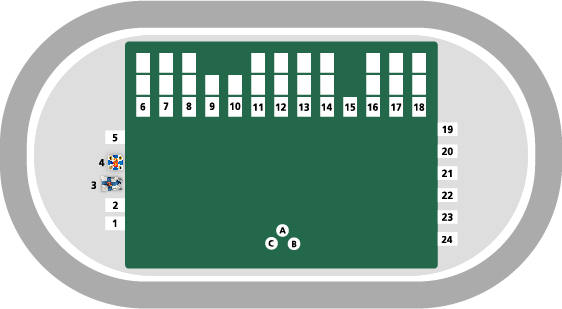 Order of Review of Troops:
Choir
Navy Band
Swallow-tailed state flag
Jaeger Flag
Veterans' mass standards
Finnish Army Colour Party, Army Academy
Finnish Navy Colour Party, Naval Academy
Finnish Air Force Colour Party, Satakunta Air Command
North Karelia Border Guard District
Finnish Defence Forces Logistics Command
National Defence University
Guard Jaeger Regiment
Karelia Brigade
Pori Brigade
Utti Jaeger Regiment
Armoured Brigade
Local Defence Company
Local Defence Company
Massed Standards of National Defence Organisations
Soldiers' Home Association
National Defence Training Association of Finland
Peacekeepers' Association
Women's National Emergency Preparedness Association
Women's National Defence Union
A. Reviewer of the Parade
B. Parade Troops' Commander
C. Field Bishop
Welcome!