ACOS Operations and ACOS Training inspected operation in Lebanon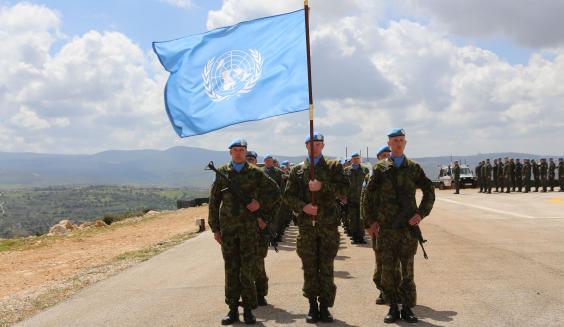 Finnish Defence Forces' ACOS Operations, Brigadier General Markku Myllykangas, and ACOS Training, Brigadier General Jukka Sonninen, conducted an inspection of the UNIFIL Operation 15- 18 March 2016.
The generals were accompanied by the Speaker of the Parliament, Maria Lohela, Member of Parliament Antti Kaikkonen and Field Bishop Pekka Särkiö.
The visitors were familiarised with the Finnish-Irish Battalion (FINIRISHBATT), its area of responsibility and its peacekeepers. They also met the UNIFIL Head of Mission and Force Commander, Major General Luciano Portolano, at the UNIFIL Headquarters in Naqoura.
The visiting programme included the Finnish-Irish Battalion's Medal Parade where those serving in an operation for the first time were given the UNIFIL Operation UN Medal. The medals are given as a token of appreciation for the good work done in the UNIFIL Operation.