Column: Many good things underway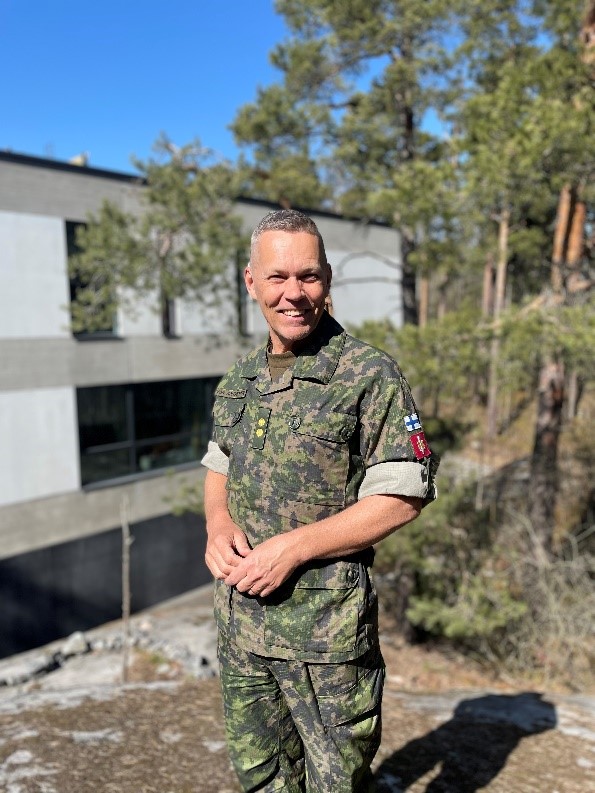 Dear readers, many good things are underway for Team Fincent this spring and summer. Providing top class training events at the home base and elsewhere, sharing best practices and know-how with our friends and partners and much, much more will probably make time fly. And that is just how things are supposed to be.
Finland's NATO membership further strengthens Fincent's position as NATO's Department Head for Military Contribution to Peace Support, with Human Security as its spearhead. In addition to already established training events, I expect to see an increasing number of NATO courses and activities in the future.
This June, I look forward to welcoming our NATO allies and partners to Fincent's main event of the year, the Annual Discipline Conference. Three days of engaging in talks involving the development of NATO individual training in our field of expertise. In addition, I am delighted that our friends from NATO's Civil-Military Cooperation and Civil Military Interaction training discipline have decided to co-locate their annual conference to Helsinki to join us for those days as well. Together we are stronger.
Dear all, a fact not to be forgotten is Fincent's long legacy in UN peacekeeping. A legacy I'm positive will be upheld in the future as well. Did you know that the next Nordic UN Military Observer course is number #128 in a long series that started already in the late 1960s! The UNMO training keeps receiving amazing feedback and I have high hopes for great deliveries of future iterations as well.
The success of Fincent lies with its people. Its nucleus staff and pool of experts represent the best in their field. I find it an honour to serve with such dedicated professionals.
Looking forward to great interaction. Best regards from Helsinki.
Niclas Von Bonsdorff,
Lieutenant Colonel (GS)
Commandant Finnish Defence Forces International Centre
#FINCENTFI, the Finnish Defence Forces International Centre, was est. in 1969, as the first UN peacekeeping training centre in the world. Today the Centre is providing top class training for leaders and experts in UN, NATO and EU military crisis management. FINCENT was accredited as a NATO PTEC -Centre in 2001 and assigned NATO Department Head for Military Contribution to Peace Support in 2015.