Lebanon

UNIFIL

Established in 1978, the UN-led UNIFIL is tasked to assist the Lebanese population by creating a secure and stable environment in its area of operation. Finland participates in the operation with approximately 340 peacekeepers in total.

The primary tasks of the UNIFIL are monitoring the Blue Line, supporting the Lebanese Armed Forces (LAF), and assisting the Lebanese population. The mandate also includes ensuring that humanitarian aid is delivered effectively. The operation aims to achieve a situation in which the responsibility for the security of southern Lebanon can be entirely handed over to the Lebanese security officials. The UNIFIL operation coordinates its tasks with the Lebanese and Israeli governments.

Finland participates in the operation as part of an Irish-Finnish Battalion (IRISHFINBATT) and the Force Commander's Reserve (FCR). The Finnish contingent in Lebanon consists of the Finnish-Irish Battalion's Jaeger Company, and its HQ and support elements as well as the FCR's Jaeger Company with its support elements. As of 2015, Estonian peace keepers now form a platoon in the Finnish-Irish Battalion's Finnish Jaeger Company. By the beginning of 2019, the focus of the Finnish functions will solely be on the FCR battalion.

Finland has participated in UNIFIL in four decades; from 1982 to 2001, from 2006 to 2007, and from 2012 onwards.

For additional information on UNIFIL, visit their website.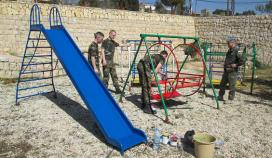 Civil Military Cooperation (CIMIC) is communication between the military forces and the surrounding society, with the aim of establishing and maintaining good relations and stability and bringing the state of the surrounding society to the attention of a commanding officer.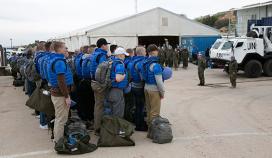 The main parts of the reinforcement detachment to the contingent of Finnish peacekeepers in the UN-led UNIFIL Operation in Lebanon are projected to the area of operation on 22 March 2017.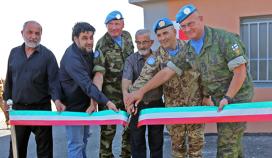 In South Lebanon a water reservoir was built to help the local farmers to supply water for their fields. The inauguration of the reservoir was held on the 8th of October 2016.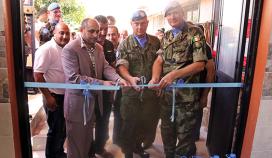 Safe drinking water is one of the basic prerequisites of human health and well-being. To be able to ensure the supply of clean water the Finnish-Irish Battalion (FINIRISHBATT) together with the municipality of Aytarun provided a water purification plant to the residents of Aytarun in South Lebanon.