The Third Annual Discipline Conference for Military Contribution to Peace Support was conducted in the New NATO HQ in Brussels on 29-30 November
During the last two days the Finnish Defence Forces International Centre led NATO Military Contribution to Peace Support the Third Annual Discipline Conference (ADC). The conference brought together 48 representatives both from NATO and Partner education and training facilities and also from other organisations around the world.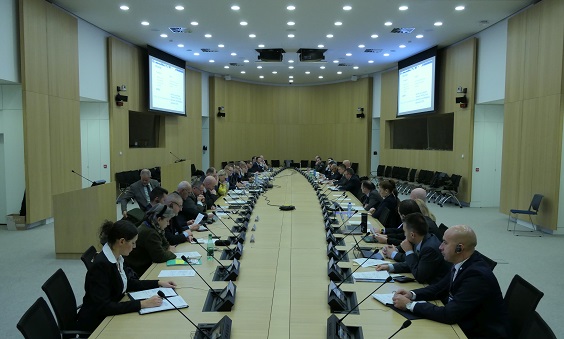 The aim of the Conference was to bring the community of interest around the same table in order to discuss how NATO requirements could be fulfilled by creating new training solutions and updating existing ones.
The first day began with the official opening and updates from NATO`s two strategic commands. After that the Military Contribution to Peace Support Discipline`s four clusters presented the current achievements, updated training landscapes and work plans for the coming years.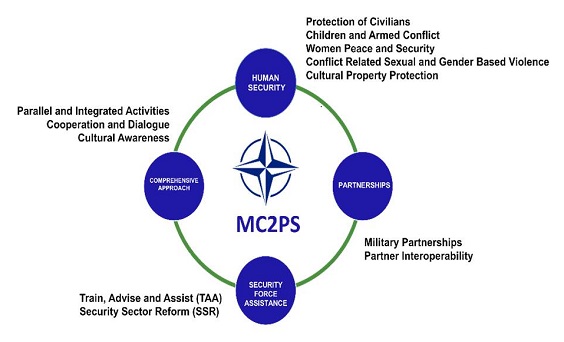 MC2PS clusters.
Second day focused on coordinating efforts with the community of interest and identifying possible training solution providers. The Annual Discipline Conference was organised in conjunction with Partner Training and Education Centres (PTEC) Market Place event. This enhanced the dialogue between education and training providers, developers and custodians of the operational requirements.
Lieutenant Colonel Andreas Heselschwerdt the chair of Human Security cluster for the past two years shared his experiences with the MC2PS Department Head. He highlighted the importance of working in accordance with NATO Systems Approach to Training (SAT) process. "Sometimes the work is hard and challenging but in the end it produces quality training involving multiple actors. Training has to be interactive in order to achieve learning outcomes".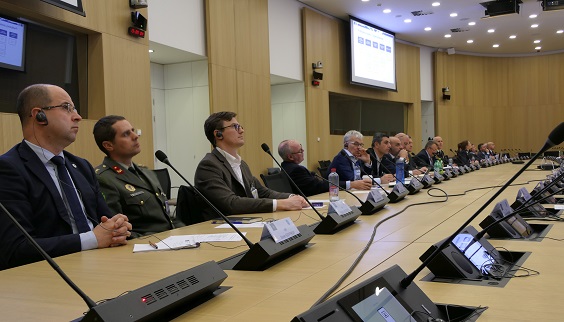 Participants represented various NATO, EU, UN and other organisations.
Lieutenant Colonel John Reiffenstein, representing the NATO requirement authority, thanked the MC2PS Department Head on "very professionally conducted conference".
The Annual Discipline Conference met the desired objectives. The next MC2PS Annual Discipline Conference will be held mid November 2019 in Finland.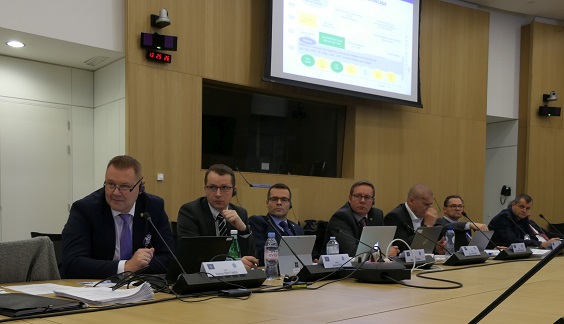 NATO Department Head chairing the conference.