The Protection of Civilians for NATO or UN led Operations Pilot Course has begun at FINCENT
World's two major alliances, NATO and the UN, have come togethet at FINCENT to train and share best practices in an integrated environment.
During the 9-day course 29 course participants from 11 different nations are exposed to NATO´s and UN´s approaches to protection of civilians. FINCENT has teamed with the US Army Peacekeeping and Stability Operations Institute (PKSOI), the United Nations Department of Peacekeeping Operations (UNDPKO), NATO-ACT, the International Committee of the Red Cross, and other non-governmental organizations to create this first of its' kind course designed specifically to bring the world's two major alliances, NATO and the UN, together to train and share best practices in an integrated environment.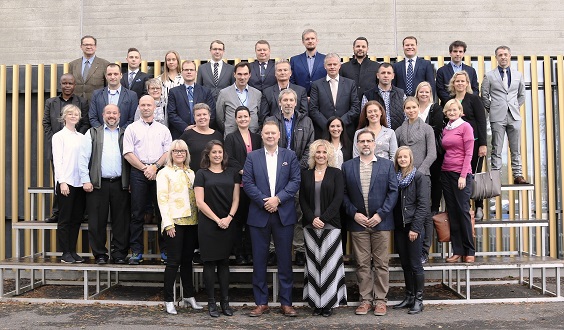 Ms. Tara Lyle from UNDPKO remarked "This course is a really exciting opportunity for the UN DPKO and NATO to come together to share and compare their experiences and approaches to the protection of civilians. It will help to ensure that those preparing for or considering deployment to a NATO or UN mission have a broad and holistic view of POC and how different institutions can and must work together to ensure protection." Ms. Tracy Cheasley from NATO-ACT agreed with Ms. Lyle and elaborate that "The Protection of Civilians pilot course includes a wide range of perspectives and expertise that will help shape the way NATO trains and integrates the protection of civilians concept within future planning and operations. The opportunity to coordinate this course with UN DPKO has certainly added to understanding the comparative advantages of the two organizations".
The course´s co-developer and lead facilitator John Winegardner commented that, "on behalf of the US Army, PKSOI has developed and refined the Protection of Civilians concept for many years and is excited to be here in Finland as part of the team that has put together this comprehensive NATO/UN Protection of Civilians course." Mr. Winegardner continues, "not only do we hope that NATO and the UN are able to increase their overall awareness of Protection of Civilians but also maintain an aspiration that this comprehensive instructional environment can serve as a catalyst for future UN/NATO synchronized training."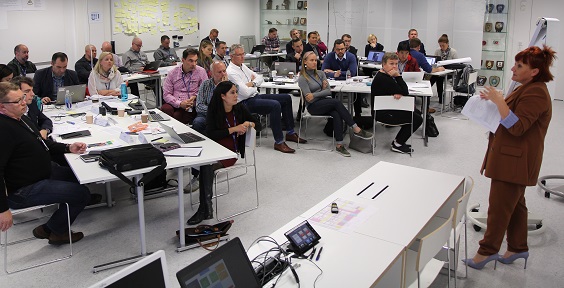 The course has attracted a diverse group of participants representing Austria, Belgium, Finland, Georgia, Germany, Italy, Netherland, Togo and Tunisia, United Kingdom and United States. FINCENT was able to arrange for over 20 recognized subject matter experts from the Protection of Civilians community to serve as facilitators for the course sharing their vast knowledge and experience on protection of civilians with the course participants.
FINCENT member and the course lead developer Virpi Levomaa believes "the course is going well to this point. We have a strong group of participants and are already receiving requests for participation in subsequent courses. It has been a huge undertaking and we have been very fortunate to get the support from such a wide range of subject matter expertise. We at FINCENT are very proud to be able bring together NATO and the UN to train on a topic as important as Protection of Civilians."
The Protection of Civilians for NATO or UN led Operations Pilot Course will conclude on 10 October 2018 culminating with a graduation ceremony lead by the Course Director LTC Hannu Mattinen and FINCENT Commandant Jukka-Pekka Schroderus.