A Common understanding of why gender in crisis management is necessary
Students at the NORDEFCO Nordic Centre for Gender in Military Operations Gender Training of Trainers Course (GToT) deepen their knowledge of gender perspective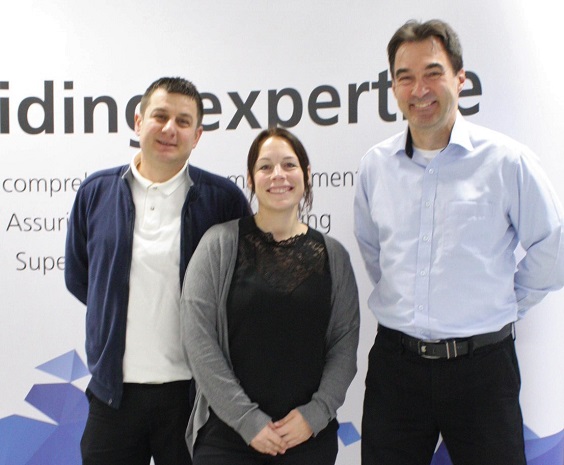 The two-week GToT course held at Santahamina gathered both civilian and military personnel from Finland, Sweden, Denmark and Bulgaria.
The course aim provides practical tools to plan, conduct and evaluate education training, and exercises within the students own expertise and organisations when implementing gender perspective. The course structure includes lessons describing gender perspective and workshops designed to create further learning and discussions.
Course student Commander Kari Mäkinen (retired) commented; ''By following the comprehensive approach and the gender topic in crisis management a platform is created that addresses operational needs and new ways of thinking''. Kari added that; ''It's about fighting against old beliefs'', and ''developing a contemporary understanding of crisis management and conveying the same language". Kari suggests, ''If gained an approach of this kind will ensure a global and common shared understanding of gender in crisis management is possible, however to achieve this an understanding that more work and development is needed''.
Another student, Sergeant 1st class Marianne P. Andersen from Denmark acknowledged the positive implementation of gender perspective in Denmark, however she noted, we can always improve the organisational structure to promote gender perspective. Marianne added, ''The GToT course has allowed me to learn new tools for implementing new educational methods, which I can use to deliver gender perspective into my own working environment''.
Student Mr Boris Guenov from the NATO Crisis Management and Disaster Response Centre of Excellence in Bulgaria confirmed that the military organisation in Bulgaria has already implemented gender perspective. However, Boris adds that much needs to be done in the Bulgarian civil service organisations that have a direct responsibility for crisis management. It's clear to me said Boris, ''The gender perspective topic should be understood as a practical tool because it is one of the key focus areas in crisis management''.
Sgt Andersen, Mr Guenov and retired Commander Mäkinen all share a similar positive view of the course; all agree the quality of lessons delivered has been high. An added benefit they add has been the efforts and willingness of other students to be so active when sharing their opinions and experiences throughout the whole course.
For further information click here