UNMEM 3-18: Time for action! Practical training in Niinisalo as part of the UN Military Experts on Mission course
The aim of the simulation environment created in Niinisalo is to provide the students with a controlled learning environment where they can put into practice the skills they learned during the first week of the course in Santahamina.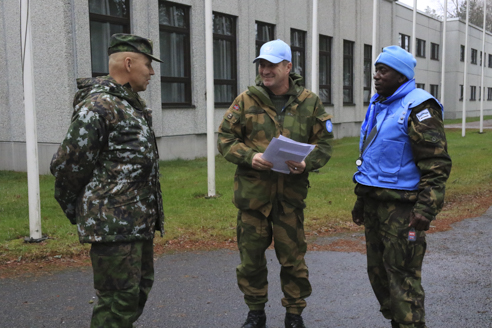 The aim of the practical training is to give the students an overall impression of a modern integrated United Nations peacekeeping operation and what it is like to work in a mission environment. Creating a realistic simulated mission environment requires tremendous effort from various actors, and would not be possible without the support of the Army Command, Pori Brigade, Army Academy, Armoured Brigade, Army Command, Centre for Military Medicine, Lapland Air Command, Satakunta Air Command, Utti Jaeger Regiment, and the municipality city of Kankaanpää.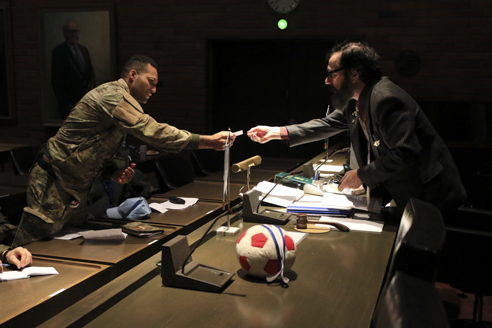 Negotiating and mediating are vital skills when operating in conflict-ridden areas. The practical exercises have been constructed to evaluate how the participants manage to implement the skills learned during the first week in different kinds of settings, with challenging agendas for each meeting. The most realistic situations are created by having these negotiations and meetings with different actors in various locations.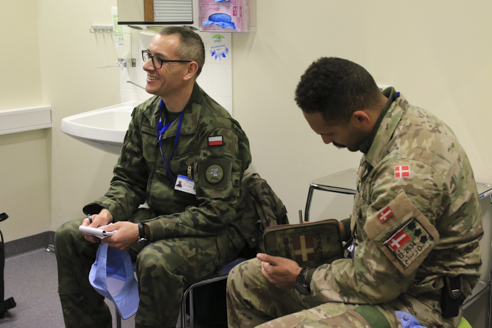 The most visible support from Kankaanpää comes in the form of different facilities that have been made available for the needs of the course. The use of the Kankaanpää town hall creates a unique atmosphere for the visit to the mayor's office. The health care centre in Kankaanpää, part of Pohjois-Satakunnan peruspalvelukuntayhtymä, is also making their facilities available for us to use to enhance the learning experience.
One of the officers from Denmark, reflecting on the use of different kinds of facilities, says that it is great to have some of the situations in real-life locations such as the town hall and the health care centre, creating realistic surroundings instead of trying to imagine them. The emphasis of these exercises is on the interaction that takes place during each task, which is the main objective of the training. This makes it easier for the participants to identify with their role as the military observers in the simulated mission environment.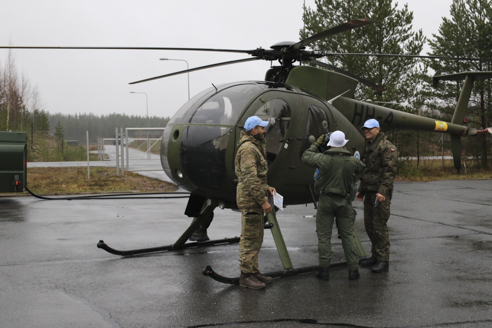 Part of the training is mapping and verification carried out on the terrain on patrol, but also in the air, in helicopter reconnaissance supported by the Utti Jaeger Regiment.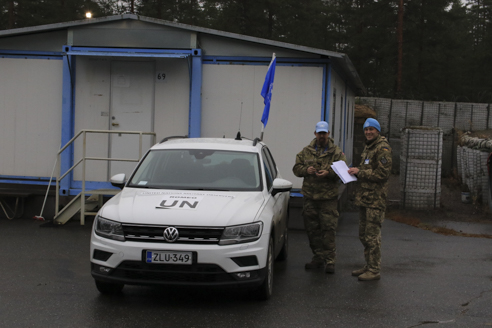 Creating such a realistic and supportive learning environment would not be possible without the good atmosphere and motivation of the instructors, role-players and conscripts, who all contribute to creating a learning environment that benefits the students' learning process.