UNMEM 2/2017: Practical training of the UN Military Experts on Mission Course ongoing
During the first week of the UNMEM course in Santahamina the students gained basic knowledge of peacekeeping operations and theoretical information on observer, liaison officer and adviser duties. The last two weeks of the course are spent in a simulated mission area in Niinisalo in the practical training phase of the course.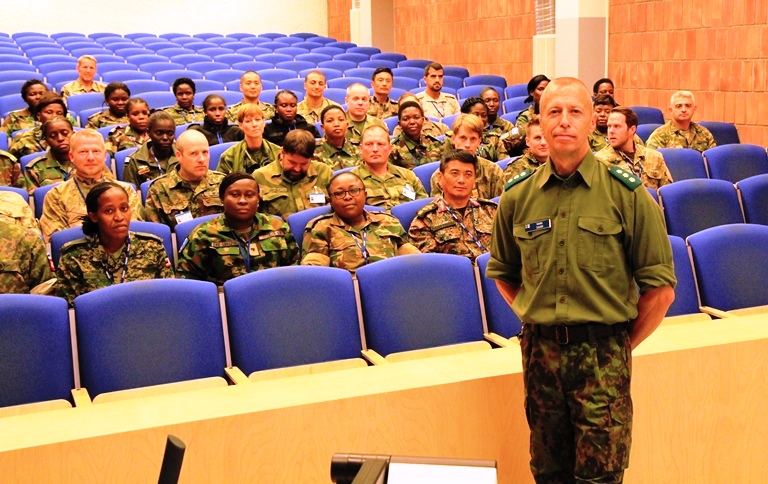 The Commander of Pori Brigade, Colonel Rami Saari welcomed the students of UNMEM to Niinisalo and gave a brief introduction of Pori Brigade. The support of Pori Brigade in organizing the practical training phase of the course is vital and UNMEM courses would not be the same without it.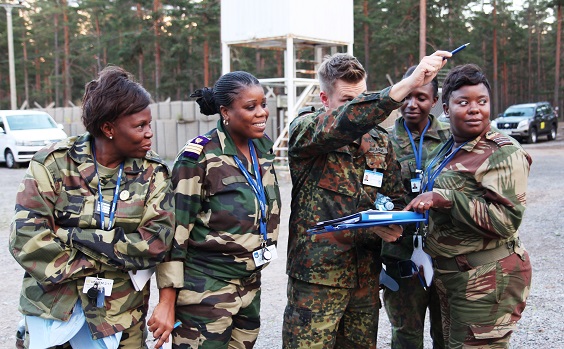 The aim of the practical training is to give the students an overall impression of a modern, integrated United Nations peacekeeping operation and what it is like to work in that environment.
The UNMEM students are physically operating the two positions next to Niinisalo garrison, Patrol Base 92 and Camp President. During this practical training phase, the students live their daily lives in the created scenario and work in and out of the UN positions facing life-like situations and incidents.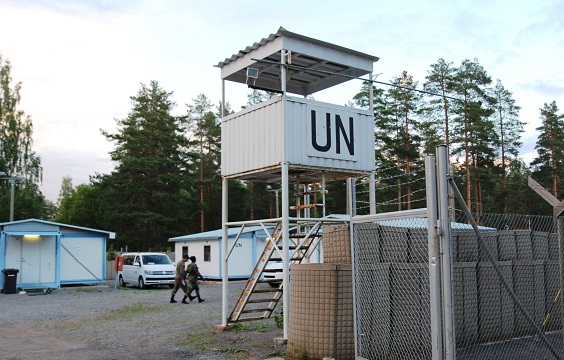 Patrolling in a demilitarized zone between the warring parties of the conflict, the students focus on performing tasks as military observers, liaison officers and military advisers. They learn vital skills such as emergency first aid, negotiation and mediation, reporting, cultural awareness and helicopter reconnaissance.