UNMEM 2-18: Practical training in the UN Military Experts on Mission Course ongoing in Niinisalo
During the first week of the UNMEM course in Santahamina, the students gained basic knowledge of peacekeeping operations and theoretical information on the duties of observers, liaison officers and advisers. The next two weeks of the course are being spent in a simulated mission area in Niinisalo in the practical training phase of the course.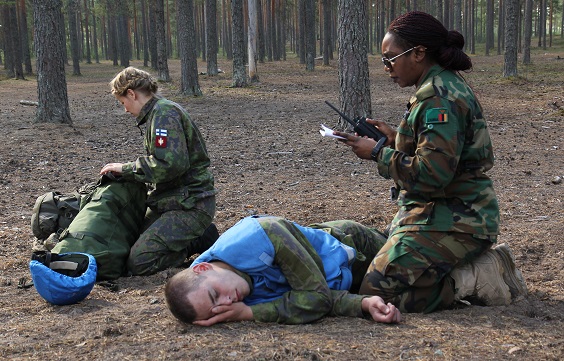 First aid skills are vital in any mission
The aim of the practical training is to give the students an overall impression of a modern integrated United Nations peacekeeping operation and what it is like to work in that environment.
During this practical training phase, the students stay in an area that resembles a UN patrol base and face lifelike situations and events in a simulated mission area.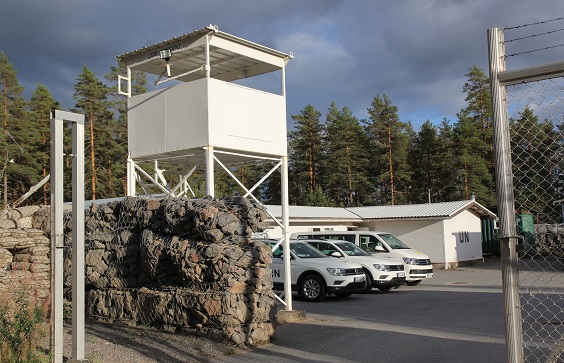 Patrolling in a demilitarized zone between simulated parties in a conflict, the students focus on performing tasks as observers, liaison officers and advisers. They learn vital skills such as emergency first aid, negotiation and mediation, reporting, cultural awareness and helicopter reconnaissance.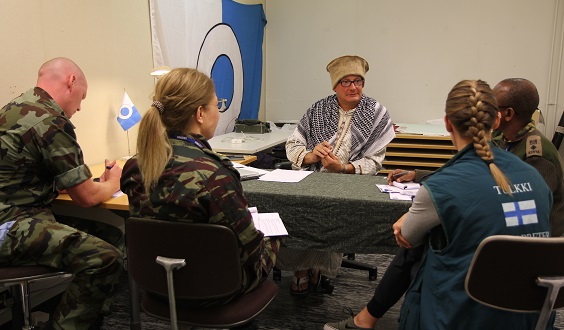 Military Advisor team negotiating and learning how to work with a language assistant
Feedback from the course participant and course director
"This has been a very good course so far", says a student officer from Morocco. "The instructors are very experienced and the course is well structured", continues a female officer from the Philippines. "We were given a lot of information and taught new things during the first week, and now we are using all that to conduct our tasks", comments another student officer. "It is hard work but we are learning a lot. Working in a multi-cultural environment like this is very interesting", concludes the Moroccan officer."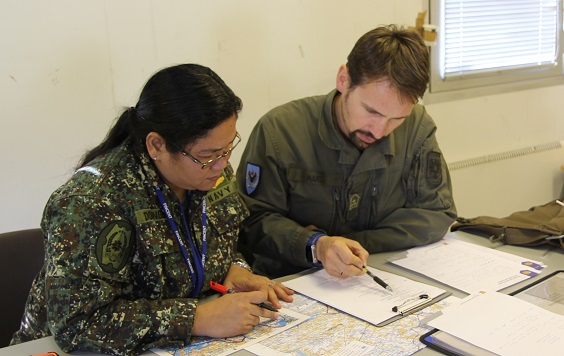 Team preparing before starting to patroll
"This is the second time that we have conducted an observer course with a majority of female officers. We have the same high standards for every UNMEM course, and everything is going well so far. The course participants are highly motivated and eager to learn, and I am confident that by the time the second week is completed, the students will be ready for the final exercise", comments the course director, Major Janne Pekkala from FINCENT.