UNMEM 2/17: Final exercise completed
The United Nations Military Experts on Mission Course finished its final exercise in the end of last week. In the three day field exercise, the student officers worked together with their civilian counterparts, as students of Crisis Management Centre Finland's EU Concept Core Course joined the exercise.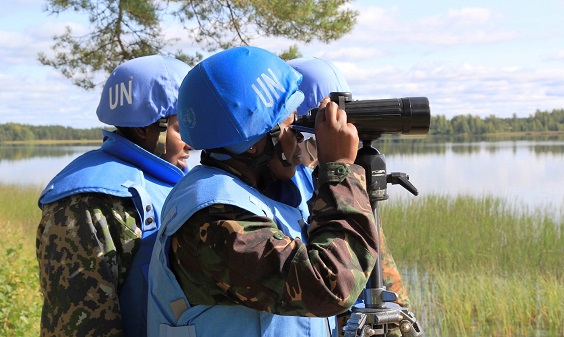 The joint exercise is a response to the fact that in today's global world, conflicts and crises have become multidimensional and complex. Peace support operations involve both military and civilian actors engaged in different kinds of responsibilities and operating within different timeframes in the same crisis area.
The purpose of the joint civil-military exercise on the UNMEM course is to enhance the understanding of an integrated approach to crisis management, as well as to improve collaboration and coordination between military and civilian crisis management.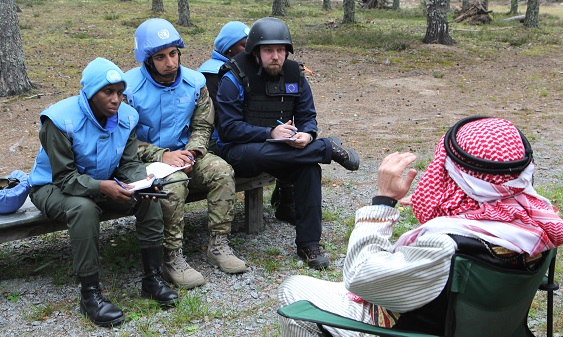 The final exercise was visited by distinguished guests from Cyprus, Finland, Norway and Sweden. Training Manager Zymeon Zambas from European Security and Defence College was very pleased to follow the final exercise for one day. "I am very impressed by the authentic feeling of the simulated cases", he commented. It takes all together 150 people to carry out the 2 week training in Niinisalo. This includes conscripts, Finnish army personnel and retired officers, interpreters and local volunteers.
The next UNMEM course will commence in Helsinki on 12th of March 2018.