UNMEM 1/2018: Operation Winter Game succesfully completed
The time has come to wrap up the first UNMEM course of 2018. During the final week of the training, the teams work in cooperation with their civilian counterparts, as participants in CMC Finland's basic course on civilian crisis management join the exercise.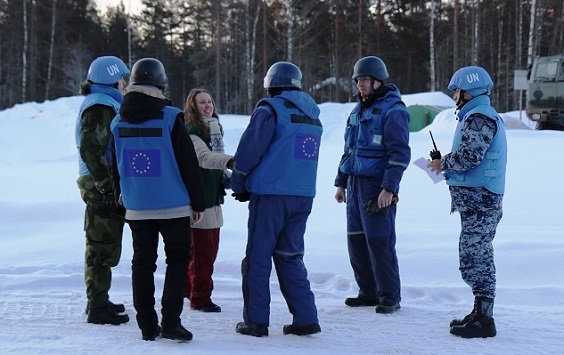 All of the various tasks carried out during the course have been designed to increase the participant's knowledge and practical skills, and prepare them for the conditions that United Nations military observers might face in real-life peacekeeping operations.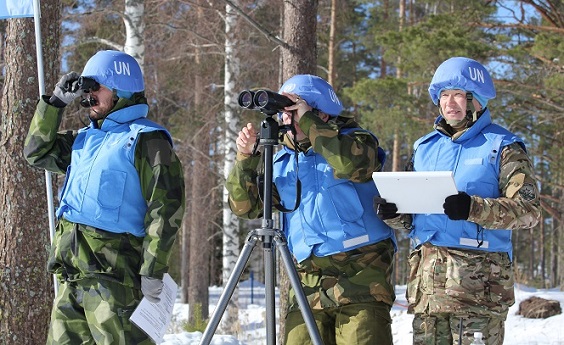 How do the skills learned during the course transfer to real-life situations? Some of the participants were asked about the key skill they learned during this course, or about the skills they take with them from all the three weeks of training. They summed things up as having taught them few key skills: planning the operations and carrying out negotiations, reacting in an emergency situation and constantly being reminded to be aware of your surroundings.
One Swedish officer on the course who will shortly be deployed was asked how the course prepared them for the upcoming mission. The answer given was that the course "gives good tools to be used in the mission in areas such as observation, reporting, interaction and negotiation with key figures." Another area of emphasis was the variety and range of previous personal experience of the students and teachers, which brought additional value to the teaching and discussions.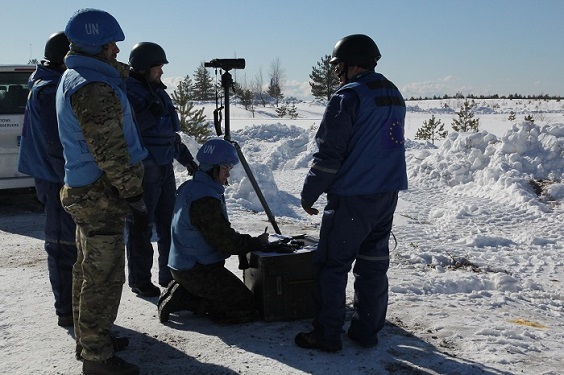 An officer from Denmark says the course provided good insight into the protocol in UN missions, and prepares you for a different kind of mindset where the focus is on observation and reporting rather than securing the mission area". Participation in this course provides a foretaste of what their future work might involve in an operational environment.
The closing dinner of the course will be held in the Niinisalo garrison together with the participants in CMC Finland's basic course on civilian crisis management. Behind all of this is the support of the Pori Brigade, the Armoured Brigade, the Utti Jaeger Regiment, the Army Academy, the role players, and all of the other support personnel.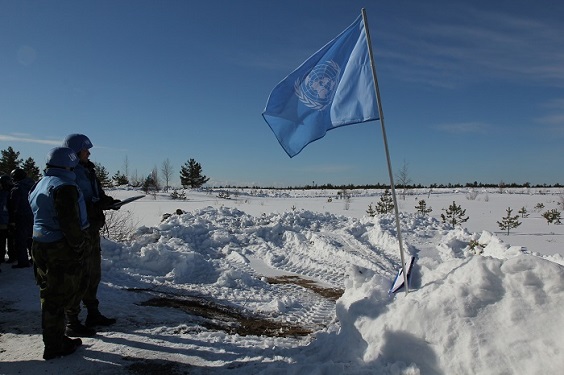 The second UNMEM course of 2018 will be held in August.