UNMEM 1/2018: On the Job Training ongoing in Niinisalo
The participants of the UN Military Experts on Mission Course are practicing on the job training and operating in simulated mission environment in Niinisalo.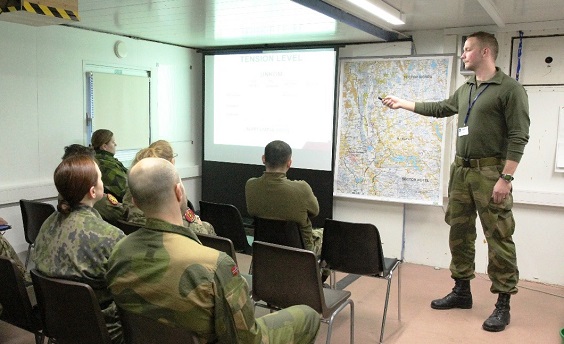 During the on the job training the students will transfer the theory learned during the first week into practical tasks, such as team leading, co-operating with different branches of personnel including, local military commanders, liaison officers, political figures, civilians and other key individuals.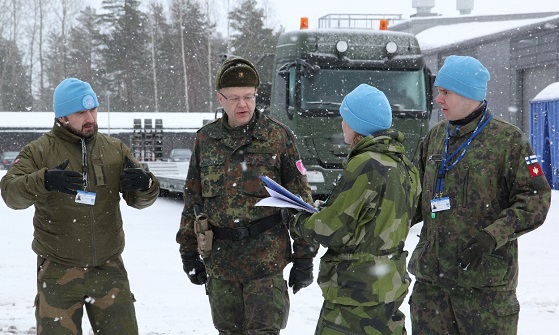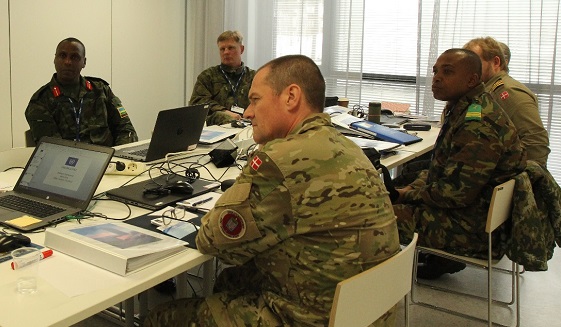 The military advisor (MILAD) and senior military liaison officer (SMLO) training is a composition of situation awareness, briefing techniques, use of analyzing techniques, making assessments, understanding scenarios, and having meetings with various parties and key figures in the mission area. An important part of the tasks of the MILAD and SMLO include working as a mediator between civil and military actors at the conflict area. Negotiation and mediation as well as cultural awareness have an important role when dealing with individuals located in a conflict area.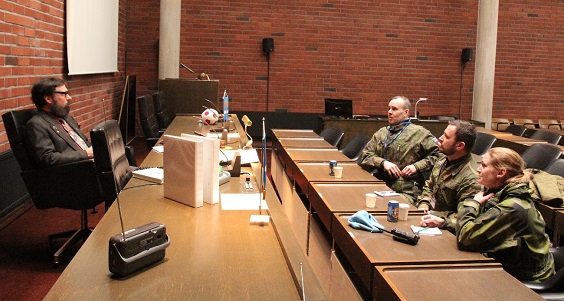 The students learn how to build relationships with the key figures operating in the local area and raising awareness of the tasks of their team and the mandate of the UN mission. In a sensitive situation, gaining the trust of the local leaders and people is a vital part of understanding the view of the parties in a conflict ridden area. The students need to understand different cultural backgrounds effecting the sensitive situation.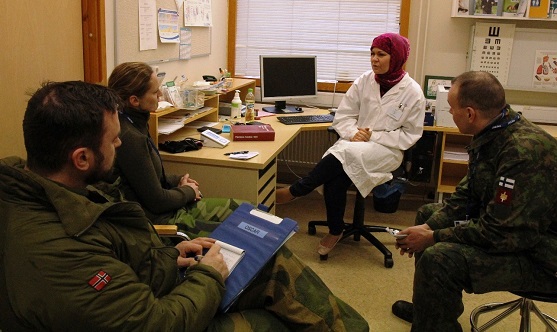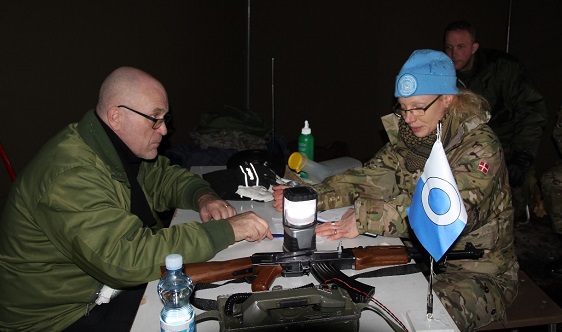 The students learn to negotiate in different situations, sometimes under pressure with limited time.
Being able to provide emergency first aid is a vital skill when working in any kind of conflict area. Having the skill to provide appropriate first aid and being aware of the notification procedures for medical incidents is taught, trained and evaluated during the on the job training.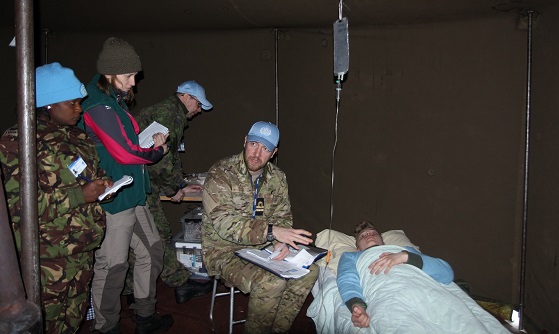 The students learn and carry out investigations related to the on the job training during the two weeks. The teams will conduct various investigations and follow the reported cases accordingly. All of the various tasks have been designed to increase their knowledge and practical skills and prepare them for the framework United Nations military observers might face in real life peacekeeping operations.