UNMEM 1/17: Final exercise completed
The United Nations Military Experts on Mission Course has finished its final exercise. In the three day field exercise, the student officers worked together with their civilian counterparts, as students of Crisis Management Centre Finland's EU Concept Core Course joined the exercise.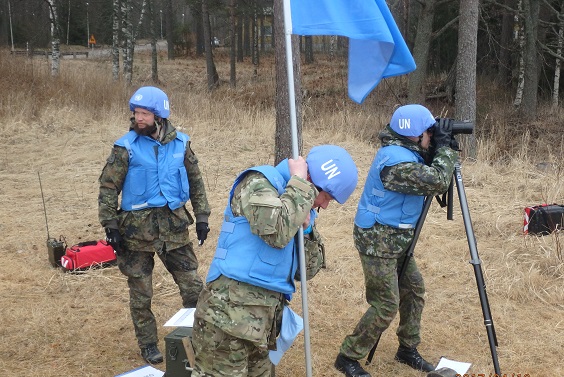 The joint exercise is a response to the fact that in today's global world, conflicts and crises have become multidimensional and complex. Peace support operations involve both military and civilian actors engaged in different kinds of responsibilities and operating within different timeframes in the same crisis area.
The purpose of the joint civil-military exercise on the UNMEM course is to enhance the understanding of an integrated approach to crisis management, as well as to improve collaboration and coordination between military and civilian crisis management.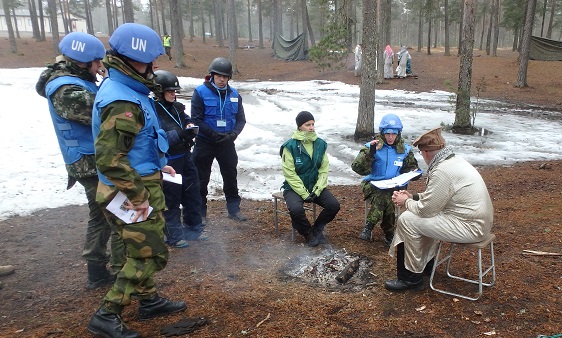 The final exercise was visited by distinguished guests Major Alf Norback from Swedish Land Component Command, Ambassador Pia Stjernvall from Ministry of Foreign Affairs and Commandant of FINCENT, Commander Jukka-Pekka Schroderus.
After wrapping up the final exercise, the UNMEM students ended the field exercise with the CMC Finland´s students in a memorable event in Jämi Arena.
The second UNMEM course of the year 2017 will commence in Helsinki on 14 August.