United Nations Protection Of Civilians Course Ongoing At Rwanda Peace Academy, Musanze, Rwanda
The aim of the United Nations Protection of Civilians Course is to prepare students to comprehend the importance of the Protection of Civilians and roles, responsibilities of different actors in Peace Support Operations. In addition, the purpose is to bring together professionals from various fields, to learn from each other, gain understanding of the characteristics of integration, and thereby creating the conditions for improving collaboration and cooperation through the sharing of knowledge and experiences.
The course is part of the African Capacity Building Initiative in which the Nordic countries support the capacity building of the Eastern Africa Standby Force. The course is organized by FINCENT within the framework of the the NORDEFCO.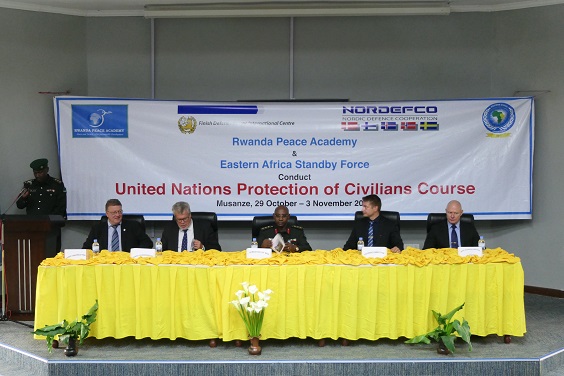 Rwandan Peace Academy Director Colonel Jill Rutaremara (center) declared the course open with Course Director Major Janne Pekkala and representatives from Nordic Advisory and Coordination Staff (NACS).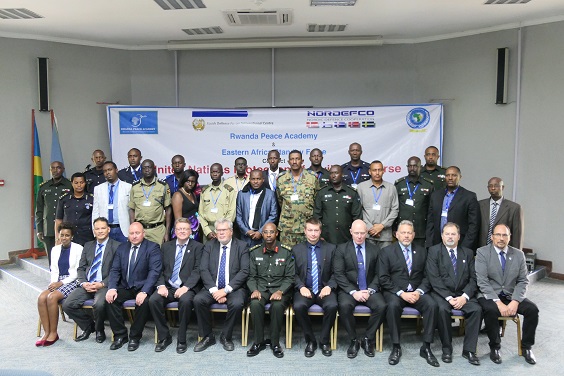 Twenty-four military, police and civilian experts from five nations gathered for the United Nations Protection of Civilians Course, 29 Oct – 03 Nov 2017.