United Nations Comprehensive Protection of Civilians course ongoing at FINCENT
Thirty-nine students representing ten nationalities are participating in the United Nations Comprehensive Protection of Civilians course at FINCENT. The aim of the course is to prepare students to understand the importance of the Comprehensive Protection of Civilians (CPOC) and roles and responsibilities of different actors in peace support operations.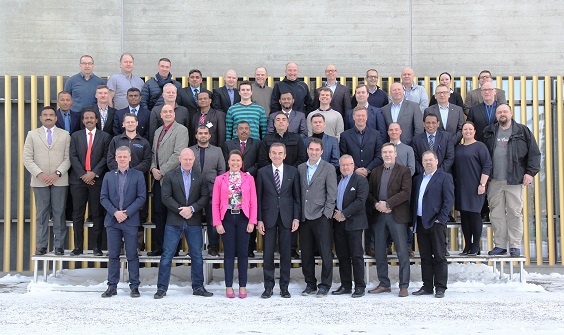 The course will enhance the knowledge and critical understanding of the multiple dimensions and meanings of the protection of civilians in armed conflicts. The students are trained to understand the roles and responsibilities of military, police and civilian actors involved in protection work in United Nations peacekeeping operations. The participants are able to analyze the specific threats, needs and rights of the vulnerable groups and can develop effective strategies and measures to improve the situation of these groups and protect them from harm. After the course the participants will be able to add value to national and international crisis management operations and missions in their respective fields of responsibility.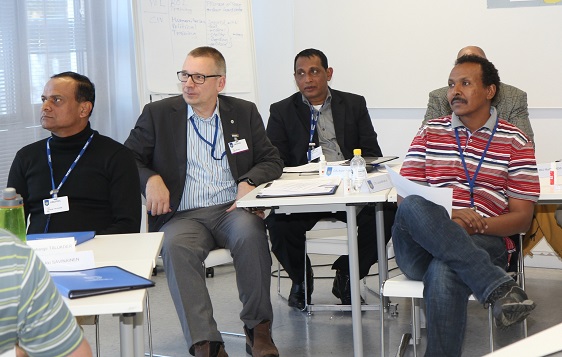 The course is based on the newest UN training material which was publishes 2017. The aim of the training material is to provide the troop-contributing countries with a comprehensive training package that combines aspects of Protection of Civilians, Child Protection and Conflict-Related Sexual Violence for military peacekeepers in UN peacekeeping operations and for pre deployment training. The course is a combination of lectures, several small exercises as well as a larger scenario-based exercise at the end of a course. The purpose of this exercise is to strengthen participants' understanding how Protection of Civilians, Child Protection and Conflict-Related Sexual Violence considerations impacts UN mission planning processes
To the United Nations the protection of civilians is a core question to the existence of the peacekeeping. Tools and ways to practice effective POC strategy are there. Major hindrance for practicing effective POC strategy is a mindset of a peacekeeper. The key question is to change mindset from past to future, from thinking not being able to do, to proactive and active seeking of the possibilities how to do it. If we can´t change the mindset we have ask from ourselves why are we there.
The course is expected to be very interesting – students have various backgrounds and levels of professionalism. Sharing knowledge and experiences as well as making connection are best bounty of the course. Marvelous group of students indeed!
The course is conducted within the frameworks of the Nordic Defence Cooperation NORDEFCO.