UN Comprehensive Protection of Civilians Course at FINCENT – Protecting of Civilians is a Team Job
A record number of students has been studying the cross-cutting and challenging topic of protection of civilians in a United Nations peace operation framework. The course participants are from every continent.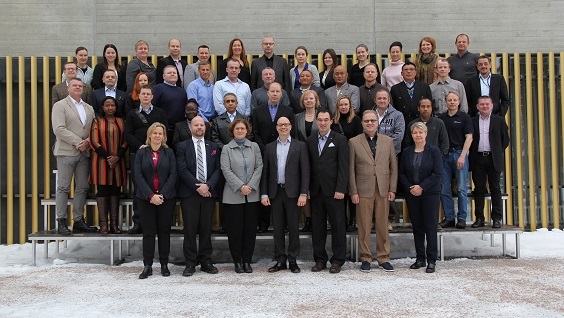 The UNCPOC brought togethet 39 participants from 10 countries.
The United Nations Comprehensive Protection of Civilians (UNCPOC) course participants brought substantial experience from civilian, police and military backgrounds, and represented both state and non-state actors.
"With the protection of civilians one of the most important and pertinent issues for United Nations peacekeeping personnel, this course benefited from a group of diverse and highly experienced participants from military, police and civilian backgrounds. This succeeded in enabling a learning environment that mirrored the fully integrated approach required to launch effective PoC prevention and response actions at deep field level," says one of the course participants.
The course followed the framework curriculum of the Protection of Civilians of the UN and consisted of lectures, exercises, team discussions and a final exercise in which syndicates made a threat analysis and action plan in a fictitious UN mission scenario.
Concept and Purpose of UNCPOC
The aim of UNCPOC is to enhance the knowledge and critical understanding of the multiple dimensions and meanings of the protection of civilians in armed conflicts. The students are trained to understand the roles and responsibilities of military, police and civilian actors involved in protection work in United Nations peacekeeping operations. The participants are able to analyse the specific threats, needs and rights of the vulnerable groups and can develop effective strategies and measures to improve the situation of these groups and protect them from harm.