The VIKING 18 exercise brings 170 participants to Santahamina, Finland
Viking 18 is one of the world's largest computer-assisted exercises that train civilians and military in a complex Peace Operation scenario. The exercise brings together both civilian and military actors to forestall, prevent and resolve crises. This is practised through a well-developed fictitious exercise scenario.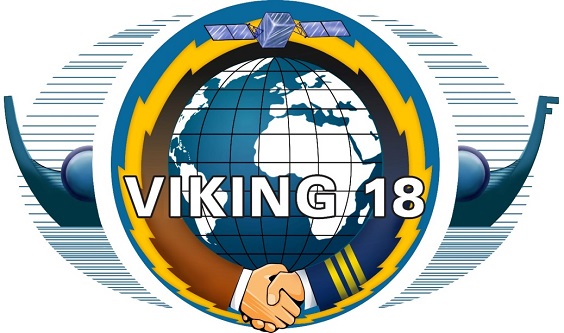 The Viking 18 exercise will take place 16 –26 April 2018 at remote sites in five different countries simultaneously with Sweden as the Lead Nation. The sites are located in Brazil, Bulgaria, Finland, Ireland, Serbia and Sweden. Viking 18 is arranged by the Swedish Armed Forces in co-operation with the Folke Bernadotte Academy and includes 2,500 participants from 61 countries and 90 organizations.
The site in Finland is located at the National Defence University in Santahamina, Helsinki and Viking 18 will bring together over 160 participants from 7 countries there.
Viking 18 is based on a Comprehensive Approach, focusing on co-operation between relevant actors in Peace Operations and International Crisis Management, with the emphasis on realism and current operational concepts.
The aim of Viking 18 is to train and educate participants – civilian, military and police – to meet the challenges of current and future multidimensional crisis response and peace operations. This includes planning and conducting a UN mandated Chapter VII peace operation in an unstable environment, based on a comprehensive approach and focusing on co-operation and co-ordination between all relevant actors.
Exercise Objectives
Understand and apply a comprehensive approach to international peace operations, including the role of the host nation.
Promote mutual understanding, confidence, co-operation and interoperability among all contributing and affected forces, organisations, offices and personnel.
Understand and apply mission command/management, staff roles and functions, procedures and structures and co-ordinated planning processes.
Understand and apply current operational concepts reflecting present and future challenges in international peace operations.