The Peace Support Operation Cooperation Course continues
The Peace Support Operation Cooperation Course (PSOCC) 1/2018 started at FINCENT two months ago, and is now continuing with parts II and III. This is a tailored course that is integrated with the international VIKING 18 exercises.
The first part of the PSOCC course was held in February, and included the normal PSOCC theory and tactical basics. The second part of the course included practicing the training application that will be used in the exercise. The current and final part of the course introduces PSOCC students to the international VIKING 18 Computer Assisted Command Post exercise, for practice of liaising and human interaction skills. The experience will therefore be different from and more practical than the original PSOCC course.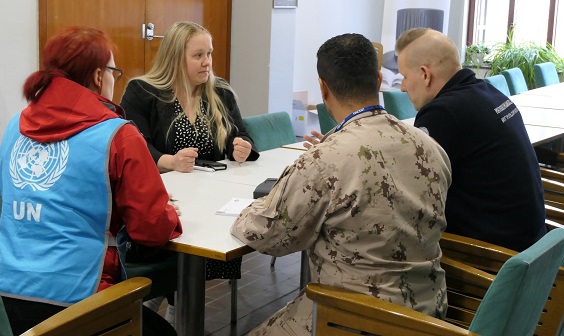 The aim of this course is to prepare military, police and civilian personnel for coordination, cooperation and liaison tasks, at a tactical level, in Peace Support Operations Ied by AU, EU, NATO or UN. The participants, from the United Arab Emirates, Georgia, and Finland, will develop and improve their skills with an emphasis on coordination, cooperation and liaison in order to be able to work effectively in a multicultural environment and further enhance interoperability within the peace support community.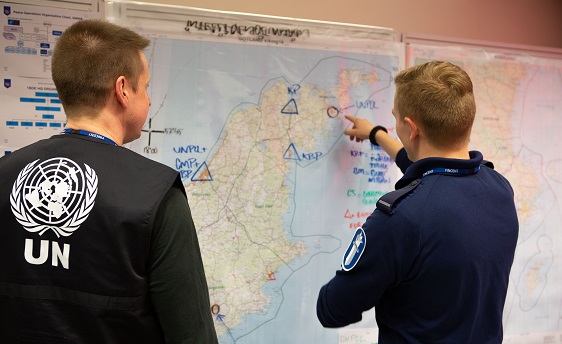 During the exercise, students act in different positions in UN regional offices. Military participants represent the liaison officers from the Multi-National Brigade. Police participants work in a regional office police component. Civilian participants have been divided in different positions such as humanitarian, child protection, protection of civilians, UNCHR and stabilisation. Students will gain varied experience while acting in different positions and learning different duties.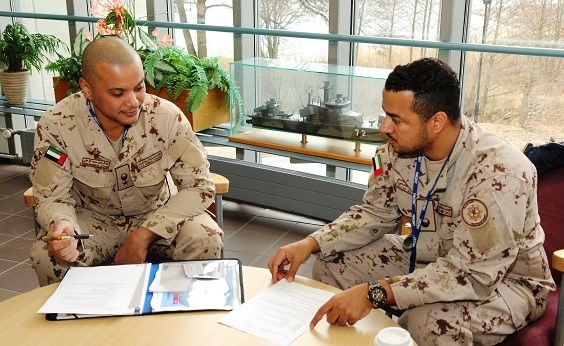 "The participants are well prepared and have a great athmosphere.", comments the course director Elena Ojala. Integrating the course with the Viking 18 exercise is a challenging task, and requires extensive planning and cooperation between different members. How well this phase of the work has succeeded will be known only when the exercise starts, but there is full confidence in a successful outcome.
The course will end on the same day as the VIKING 18 EXERCISE.
The next PSOCC course will be a normal two-week course, and is scheduled for 17–28 September 2018.