The NATO Partnership Logistics Course ongoing at FINCENT
The objective of the two-week long NATO Partnership Logistics Course is to prepare students from NATO and partner countries to serve as logistics officers at tactical level headquarters in NATO-led Peace Support Operations.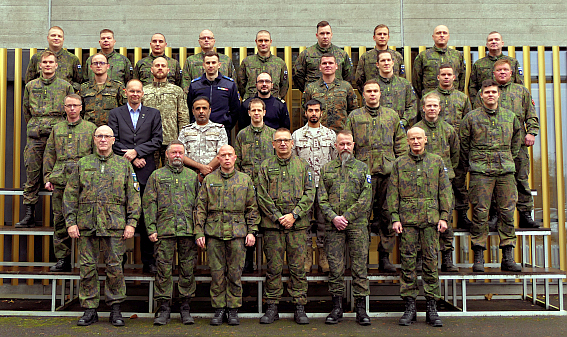 The NATO Partnership Logistics Course started at FINCENT last week. Running until this Friday, 29 November, this year's course consisted of 25 students, of whom 18 were Finnish. Seven foreign students representing Qatar, the United Arab Emirates, France, Germany, Ukraine and Romania participated in the course, which included both theoretical lectures and syndicate work, including case studies. During the two weeks of intense studies the middle weekend was reserved for relaxation, and the students were offered the chance to participate in a guided tour of Helsinki.
The students represented a wide background of expertise, with a mixture of experienced and non-experienced soldiers in the matter of NATO Logistics and Peace Support Operations. The teaching body of the course consisted of experienced instructors, many of whom have been with the course for many years. This was supplemented by a number of visiting instructors, whose contributions proved both invaluable and highly appreciated by the students.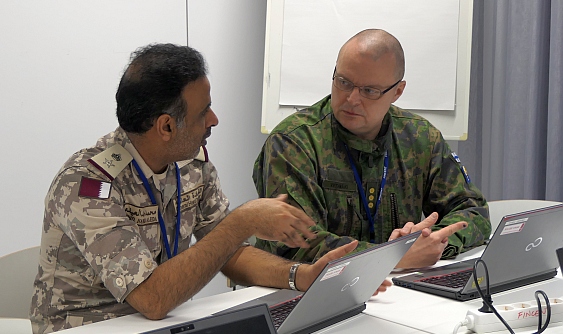 During both weeks, the days started with a Kahoot! Questionnaire, in which the students were able to recap the key themes of the previous day. The questionnaire functionally highlighted the learning curve of the students and made it easy to follow where they were in terms of the course's learning objectives. A small gift was given to the winner of the questionnaire each day.