The African Integrated Crisis Management Course Kicked Off in Uganda
The first African Integrated Crisis Management Course (AICM) of the year was kicked off on 10th of March in Entebbe, Uganda. A group of 39 participants from nine countries of the East African Standby Force, facilitated by a African-European trainer team, started a week of intensive studies around the theme of integration and comprehensive approach in crisis management.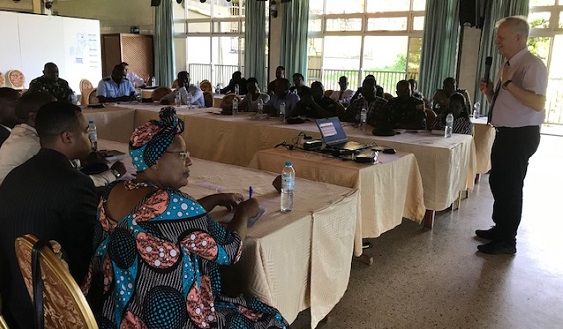 Both military and civilians participates the AICM course
The topics of the AICM course include the United Nations (UN) peace mission principles, fundamentals of integrated missions, responsibilities of protection of civilians, security sector reform, African Union's role and decision making, UN agencies' roles, disarmament, demobilization and reintegration programs, and finally, a glimpse to the future and new technologies of peacekeeping missions.
The week offers a platform for learning, discussion and interactive team work around a very complex and constantly evolving theme.