PTEC - A Family of Likeminded
FINCENT celebrated 20 years of NATO PTEC
Twenty-five NATO partneship training and education centres gathered to NATO Headquarters to celebrate the twenty years of training and to present their course offerings. This "Family of likeminded" is responsible for the yearly training of key professionals within the partnership.
The traditional PTEC Marketplace is a yearly event that enables exchange of information, networking between training provider professionals and promotion of course portfolios of training centres.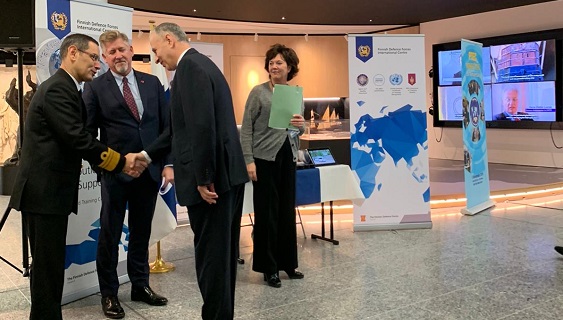 The event was opened by NATO Deputy Secretary General Mr Mircea Geoana in the Public Square of NATO HQ building.