Participants take on the NATO Comprehensive Operations Planning Course
Getting to FINCENT was a major achievement in its own right! The Comprehensive Operations Planning Course (COPC) is the NATO School in Oberammergau's foremost professional course for NATO staff, and so competition for places is fierce.
The conduct of an additional COPC in FINCENT was the opportunity for many of us to gain a place on this high-level course. In fact, the facilities in FINCENT make it an ideal location for such a course. The centre has classrooms, an auditorium, cafe and self-contained accommodation combined into a single well-designed building that allows students and instructions all the facilities they might need.
The course itself is demanding. The pace is high, with topics progressing quickly over the two weeks to cover all aspects of the NATO operational planning processes. Supported by administrative staff and hand-outs, the instructors deliver the basics of each stage of the process before allowing students to learn by doing. From the very beginning, group work and group learning are the main tools used. This means that all students will experience the process, and also that we can learn from each other as we go. With everyone using English as a common language, this means that students are forced to explain and express their thoughts in simple, logical language that allows for clear understanding - and ensures that the planning processes don't become overshadowed by an individual's ability to make better PowerPoint presentations, or use more advanced vocabulary! Another advantage to a COPC in FINCENT was the interaction with Finnish military students who can provide an objective view from the NATO partners' perspective.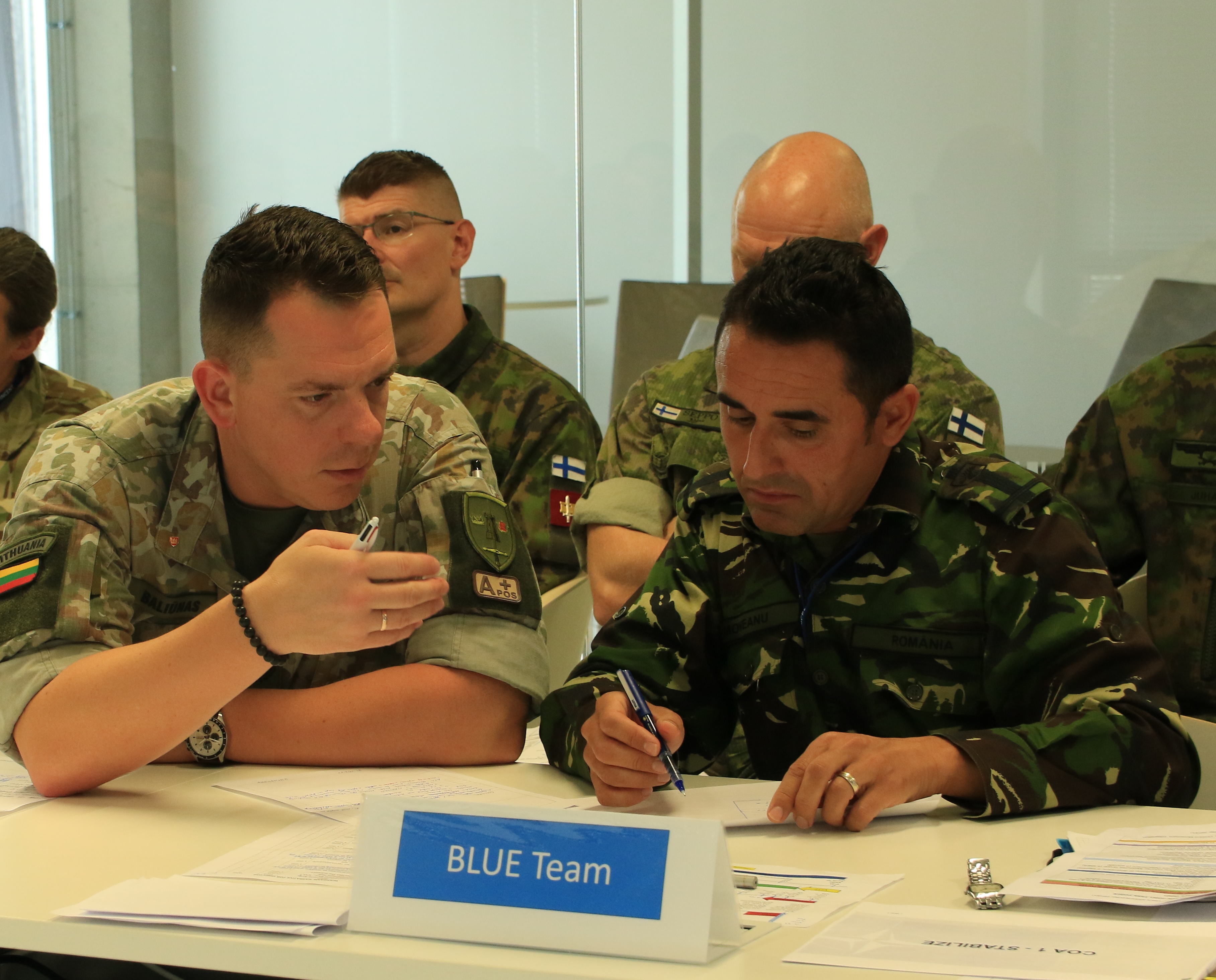 This has been a very instructive course that will be of significant advantage to me, not only as I continue my current NATO appointment, but also when I go back to national roles. I would like to thank the hospitality of FINCENT and the professionalism of our instructors for making the course enjoyable.
Lt Cdr Sarah Davies RN