NATO Partnership Logistics Course ongoing at FINCENT
The NATO Partnership Logistics Course started at FINCENT in Helsinki on 26 November.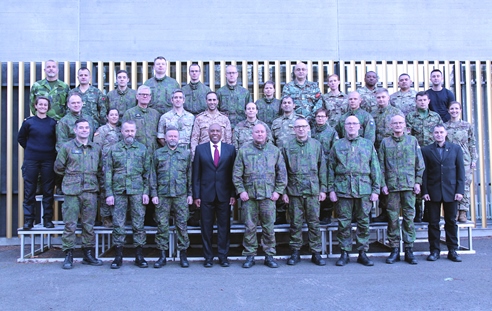 The objective of the 2-week NATO PLOC course is to prepare students from NATO and other partner countries to serve as a logistics officer at tactical level headquarters in a NATO led Peace Support Operation.
The student group is very international. In addition to the Finnish students, 10 nations have sent their officers to participate in the course. The NATO PLOC 2018 course has 25 participants from Albania, Azerbaijan, Bosnia & Herzegovina, Finland, France, Kuwait, Macedonia, Serbia, Sweden, United Kingdom, United States.
The NATO Partnership Logistics Course is based on theoretical lectures and syndicate work. The instructor pool comprises officers from Finland and USA.