Introduction to NATO Military Partnerships Course 2019
FINCENT had the honour to host and facilitate the Introduction to NATO Military Partnerships Course (NATO IMPC)4 - 8 November 2019 in Helsinki, Finland.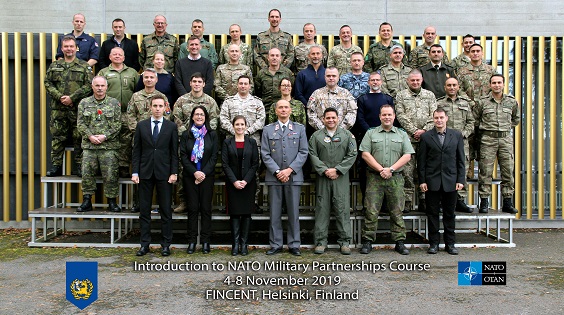 The course brought together over 30 participants from 17 different countries. The aim of the course was to prepare NATO partners' national staff officers and NATO staff working with partnership programmes at NATO for successful contribution to the military partnership.
FINCENT worked together with SHAPE Partnership Directorate to organize NATO IMPC and the results have been very positive year after year. Both the students and the instructors agreed that the aim and objectives of the NATO IMP Course were well met and fulfilled.
The next NATO IMPC will be held in October 2020 at FINCENT.