How to enhance the interoperability and coordination of civil-military capabilities in crisis management?
As part of an IECEU project, 23 representatives from various EU institutions, Member State delegations and research agencies were brought together in Brussels to discuss policy recommendations for enhanced civil-military interoperability in contemporary crisis management operations. This policy dialogue was organised on the premises of the European Security and Defence College (ESDC) and it was an excellent start for the next phase of the IECEU project, in which key issues related to the success of CSDP operations are identified, and new solutions for increased effectiveness are provided.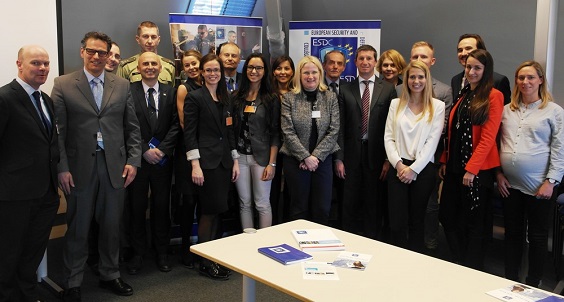 During the Policy Dialogue, conclusions regarding interoperability and civil-military interface were presented. FINCENT provided the input to the discussion on interoperability, focusing on the civil-military perception, as opposed to civil-civil and military-military interoperability, which were also researched in the IECEU project. Key interoperability challenges based on the comparison of eight case studies conducted during the IECEU project were identified and discussed, and potential for improvements was presented to the key stakeholders. The lack of adequate funding mechanisms, short rotation cycles, national caveats, technological, human and procedure-related challenges in information and intelligence sharing were all among the factors identified as influencing the further development of civil-military interoperability. IECEU Consortium members as well as stakeholders acknowledged that a lot has been done, or is under development, in the field of civil-military interoperability. However, as concluded by EU Project Specialist and Researcher Elisa Norvanto, policies and practices must be further adapted to meet needs on the ground:
"As the mandates and operational environments of CSDP missions have evolved, their capabilities, processes and procedures required to gather and analyse information must develop too. There is a need for CSDP missions to better understand their operating environments and broader political contexts, maintain strategic overview of developments, negotiate with partners in a meaningful way. Operations also must be able to modify their approach based on combined analysis, performed both at field level and at support elements in Brussels. These needs require the establishment of a communication framework that articulates a consistent and principled approach to CSDP information sharing."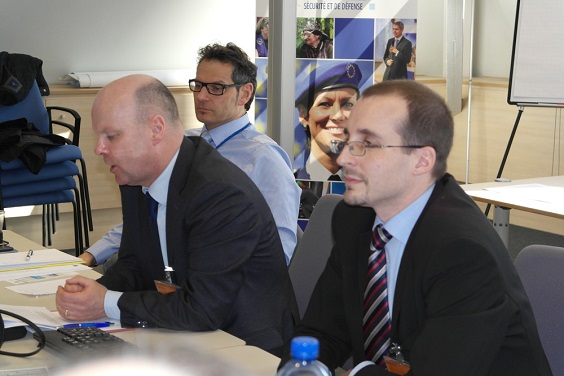 In terms of civil-military interface, potential for improvement of the civil-military interface was presented along the lines of the most and least politically feasible potential. Stakeholders gave their feedback and opinions especially regarding the viability of potential for improvement, focusing on the levels of ambition we want to have when talking about civil-military interface and which goals we wish to achieve. A further point of discussion was also noted: do we need an integrated mission, or do we need just an excellent usage of the tools provided for the civil-military interface?
The next Policy Dialogue will take place on 2nd of May 2017 in Helsinki, where issues related to training requirements for crisis management operations will be discussed. Interested in joining the event? Register via this link.