Finland took the lead in the work of the Nordic International Training Centres
At the beginning of the year, FINCENT received the Chair of the NORDEFCO Education & Training Working Group from Norwegian NODEFIC. The year's first meeting was held in Santahamina from 6 to 7 February.
The meeting addressed the need for Mobile Education and Training Teams (METT). In-Mission training is becoming more common in several operations. In the past, the Nordic countries have worked well together in Georgia and trained the East Africa Stand by Forces (EASF) in Kenya, Uganda and Rwanda, for example.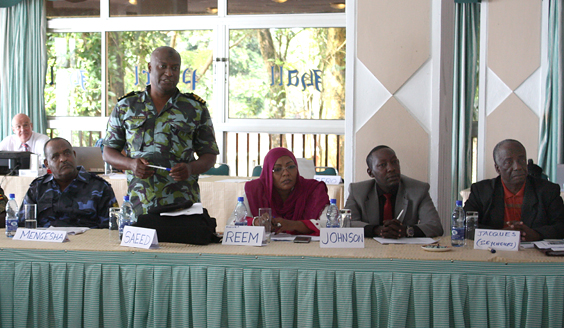 The Integrated Crisis Management Course in Entebbe, Uganda in 2016.
In future, training of troops by METTs will be more common. Sending training groups to the most demanding places will require a new concept. Personnel, materials and procedures must be firmly established as part of operations if training needs are to be responded to quickly.
The Nordic countries will confirm their preliminary calendar for 2020 at the beginning of June. It will be ratified at the VTC meeting on 4.6.2019. The management and training planners of the centres will next meet under Finnish leadership in August.