FINCENT´s training and education promoted at NATO in Brussels
The annual PTEC Marketplace brought together over 20 Training and Education Centres at the new NATO Head Quarters in Brussels.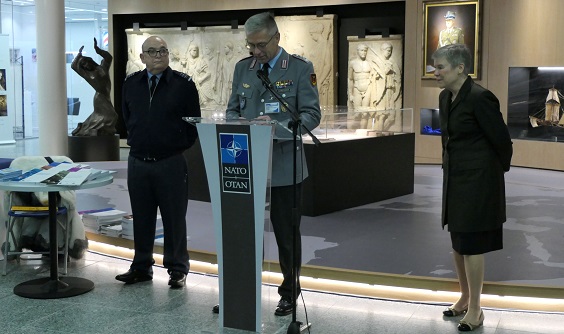 The importance of the PTEC Marketplace was highlighted with the presence of Deputy Secretary General of NATO, Rose Gottemoeller, Air Chief Marshal Sir Stuart Peach, Chairman of the NATO Military Committee, and Deputy Commandant of NATO School, Colonel Joachim Schreckinger (in the middle of the picture).
The Marketplace offers a great opportunity for the Partnership Training and Education Centres (PTEC ) to promote upcoming courses and activities, education and training achievements, and to broaden and strengthen the international network.
FINCENT has been an active member of the PTEC community since 2001. PTECs consists of 32 nationally or multi-nationally sponsored education and training institutions which are united under a single concept that is endorsed by the North Atlantic Council and recognized by NATO.
The PTECs offer courses, seminars and workshops to both military and civilian personnel in order to provide education, training and instruction in diverse areas consistent with the objectives and priorities of NATO's policy on partnerships. PTECs also provide a platform for operational training by offering both classroom and field venues for exercises.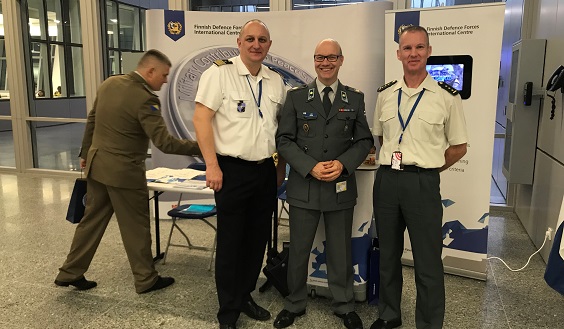 FINCENT promoted training opportunities for 2019 including the newest course "NATO and UN Approaches to the Protection of Civilians". Also the Integrated Crisis Management course, which will be conducted in Finland and in Africa, generated a lot of interest.
More information about PTECs can be found at http://www.act.nato.int/ptecs.