FINCENT has trained the UN military observers for fifty years
The United Nations Military Experts on Mission Course (UNMEM) number 120 started at FINCENT in Helsinki on 19 August. Over the past 50 years, FINCENT has trained more than 5000 UN military observers. The objective of the three-week UNMEM course is to train military officers, who will then serve in UN peacekeeping operations as military observers, liaison officers or military advisors.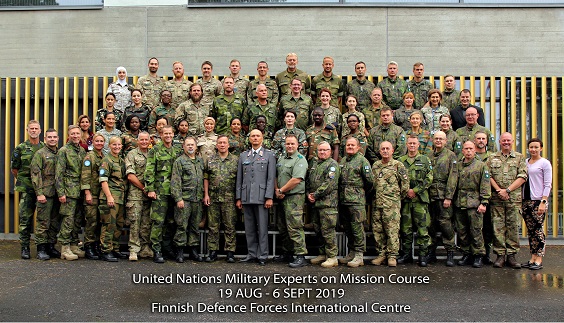 The UNMEM course started in Helsinki with one-week induction training to prepare the participants for the upcoming two weeks of intense training. The second and third weeks of the course will take place in Niinisalo garrison in field conditions, where the officers will be working in team sites, implementing the skills they have learned during the first week of the course.
Officers from four continent train together
The 39 UNMEM course participants come from record-breaking 23 different nations and four continents. Never before a FINCENT UNMEM course has had such a diversity on one course. Half of the students have previous experience from peacekeeping operations. In addition to this, more than half of the course participants are female officers. Finland supports the United Nations´ aim to increase the number of female peacekeepers by offering more training opportunities to women. For this particulate course Australia, Canada Norway and Denmark have supported this goal by sponsoring female officers to participate the course in Finland.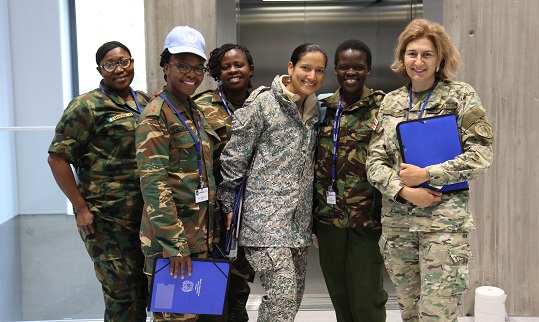 NORDEFCO instructor pool
UNMEM courses organized by FINCENT are a part of the Nordic Defence Cooperation (NORDEFCO). The training is provided by FINCENT's NORDEFCO instructor pool, comprising officers from Finland, Sweden, Denmark and Norway. Additionally, on this course there is visiting instructor from Hungary.