EU Integrated Crisis Management Course at FINCENT
The European Union Integrated Crisis Management Course started on 2 September. The course is held in Santahamina, Helsinki - organised in co-operation with the Finnish Defence Forces International Centre and the Crisis Management Centre CMC Finland.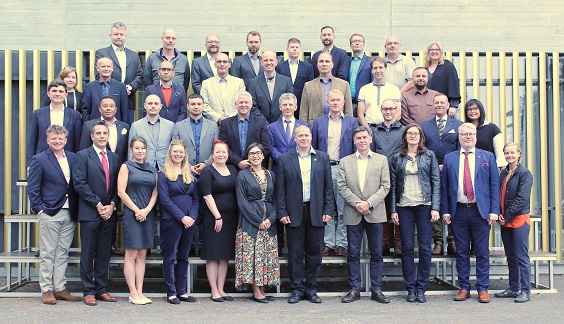 The Integrated Crisis Management course builds on the development of the Integrated Approach to conflict and crises as a means of implementing the EU Global Strategy for Common Foreign and Security Policy (CFSP). The Integrated Approach is based on and expands the scope of the Comprehensive Approach to external conflict and crisis. It contributes to building resilience and sustainable peace by further strengthening the way the EU brings together its institutions, expertise and instruments for prevention, peacebuilding, crisis response and stabilisation in fragile and conflict-affected areas.
The framework of the course is built with the Academic Programme of the European Security and Defence College (ESDC) and the Finnish Centre of Expertise in Comprehensive Crisis Management. The structure of the course consists of expert level lecturers giving a detailed insight to their own field. Conducting the course with various experts from each field, participants get an updated understanding of crisis management from different viewpoints.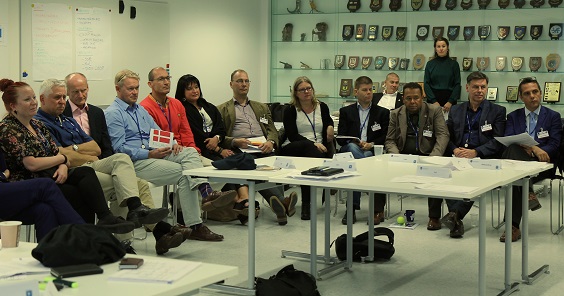 The general objective of the course is to enhance the knowledge and understanding of crisis management as part of the EU Integrated Approach to External Conflicts and Crisis, as well as to increase information sharing, collaboration and cooperation among the different actors. The actors include military, civilian, and humanitarian and development aid actors in the wider context of Common Foreign and Security Policy (CFSP)/ Common Security and Defence Policy (CSDP)
Taking place from 2 to 7 September 2018, the six-day EUICM course has a total of 31 participants from 14 different nations. This is a university-level course under the European Security and Defence College (ESDC) where participants are granted ECTS credits by the Finnish National Defence University.