EU Comprehensive Crisis Management Course at FINCENT
The European Union Comprehensive Crisis Management Course organized at the Finnish Defence Forces International Centre opened in Helsinki on 10 September. The course is held in Santahamina Helsinki - organised within the frameworks of the Finnish Centre of Expertise in Comprehensive Crisis Management- and brings together civilian, military and police experts in the field of crisis management and international affairs.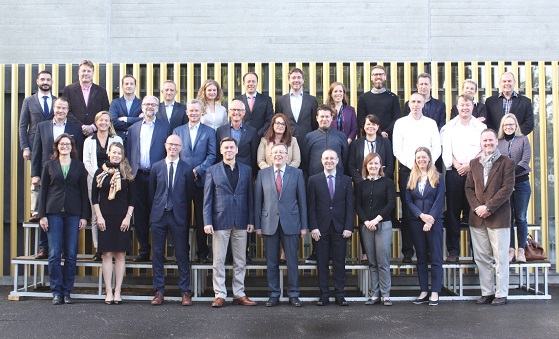 The aim of the EU Comprehensive Crisis Management Course (EUCCM) is to enhance the knowledge and understanding of comprehensive crisis management approach within the EU framework, as well as to increase information sharing, collaboration and cooperation among the different actors, mainly military, civilian crisis management, humanitarian and development aid actors in the wider context of CFSP/CSDP.
A highly knowledgeable team of experienced instructors includes senior-level experts with wide-ranging background in military and civilian crisis management. Learning and experience sharing among the participants is facilitated by the Mentor of the course, Brigadier (ret.) Armin Staigis and Ambassador Pia Stjernvall from Finland´s Ministry of Foreign Affairs together with the instructors of FINCENT and Crisis Management Centre Finland.
The six-day EUCCM course has altogether 24 participants from 11 different nations. This is the first university level course under the European Security and Defence College (ESDC) where participants are granted with the ECTS credits by the Finnish National Defence University.