EAPTC Meeting Was a Success
The last theme of the EAPTC meeting was "Comprehensive Approach". All the working groups – military, civilian, police, research and training - recognized mainly the same needs for comprehensive approach and also several practical ways to enhance cooperation, coordination and communication between the different actors – military, civilian, police - in peace keeping operations.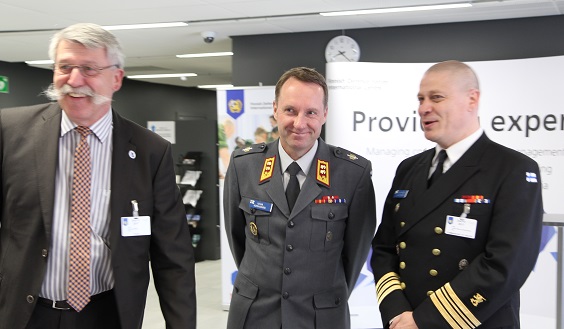 Col Michael Uhrig, German Armed Forces UN Training Centre, MG Ilkka Korkiamäki, Rector of the Finnish National Defence University and CDR Jukka-Pekka Schroderus, Commander of FINCENT were very pleased with the meeting.
The good outcome of the meeting will be collected together and published as a Conference Publication along with the good number of papers received from the EAPTC Audience.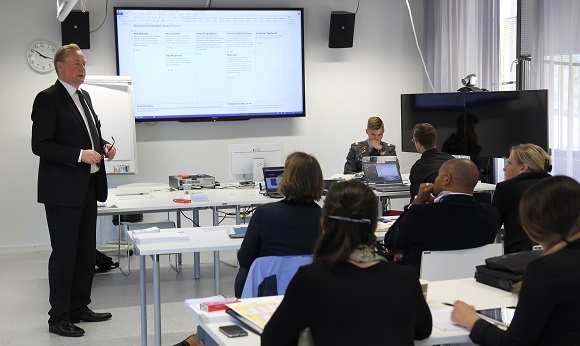 Superindentent Olavi Kujanpää chairing the working group
-This 3 days meeting in Santahamina was a great opportunity for networking, comprehensive approach at its best, says Major Eero Oijala from FINCENT.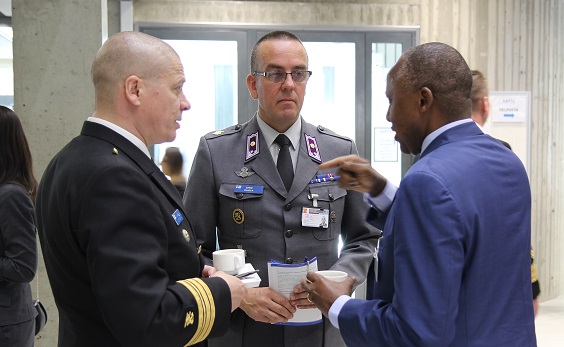 Commander Jukka-Pekka Schroderus, Major Eero Oijala and Mr. Evariste Karambizi from Bridging Positions, Germany.
Commandant of FINCENT, Commander Jukka-Pekka Schroderus handed over the chairmanship of EAPTC to Dr. Carl Ungerer from Geneva Centre for Security Policy. The 6th Annual EAPTC Meeting will be organized in Geneva, Switzerland in May 2018. The outcome of the meeting 2017 is a good basis to continue the well started work.