13th Integrated Crisis Management Course conducted in Africa commanced at Rwanda Peace Academy
Twenty-four military, police and civilian experts from nine nations gathered for the African Integrated Crisis Management Course, 21 – 26 October 2017. Course is organized by Finnish Defence Forces International Centre (FINCENT) within the framework of Nordic Defence Cooperation (NORDEFCO) in Rwanda Peace Academy in Musanze.
The course is part of the African Capacity Building Initiative in which the Nordic countries support the capacity building of the Eastern Africa Standby Force (EASF).
Purpose of the course is to enhance the operational readiness of EASF and to enhance the knowledge and understanding of integrated crisis management approaches, as well as to enhance collaboration and coordination among the different actors, namely military, police and civilian crisis management, humanitarian and development aid actors.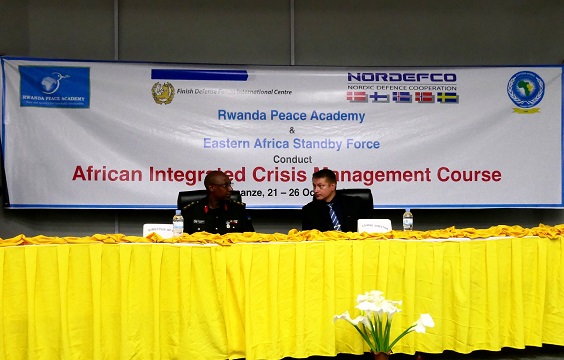 Director of Rwanda Peace Academy Colonel Jill Rutaremara and Course Director Major Janne Pekkala opened the 13th Africa Integrated Crisis Management Course.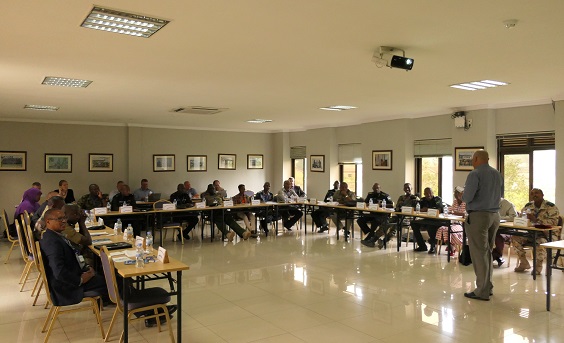 Mr. Benediste HOAREAU, Seychelles Government, lecturing on African Union.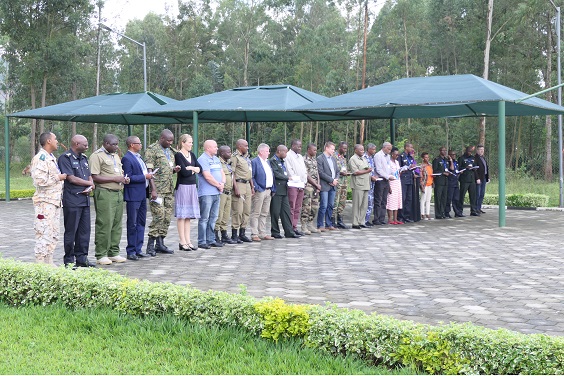 Course consist lectures, practical exercises and syndicate work.