Education Action 2016 Award to Finnish Defence Forces International Centre
The Finnish Defence Forces' International Centre (FINCENT) has received the 2016 Education Action of the Year Award. The award recognises FINCENT's long-term commitment to high-quality and internationally recognized crisis management training and education. The Vaka Foundation's scholarship will be used to fund the 60th anniversary celebrations of Finnish peacekeeping.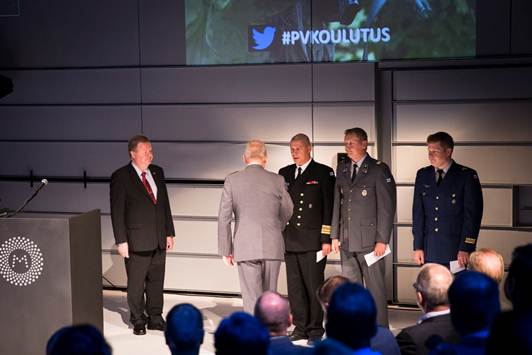 Established in 1969, FINCENT was the very first UN crisis management training centre. It has since established itself as an internationally renowned crisis management training centre. So far 10,000 students have taken part in FINCENT's training, half of which have been trained as military observers and half as advisors, liaison officers, mission leaders and experts.
The North Atlantic Treaty Organization (NATO) designated FINCENT as Department Head of Military Contribution to Peace Support (MC2PS) at the beginning of 2016. Within this role FINCENT monitors and evaluates the range, execution and practices of MC2PS training on a global scale.
The award also tells of the appreciation towards FINCENT's work at national level.
"This award is an important recognition for Finland, the Finnish Defence Forces, Finnish peacekeeper training and education, as well as peacekeeping efforts worldwide", says FINCENT's Commandant Jukka-Pekka Schroderus.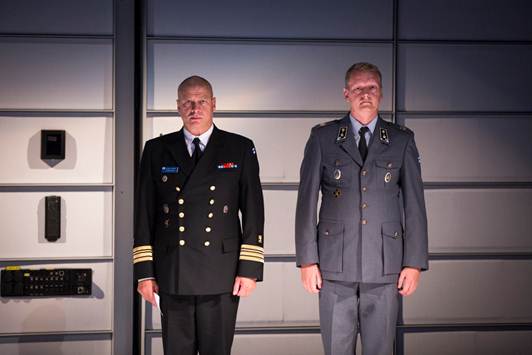 The Education Action 2016 Award was presented to FINCENT on 1 September at the Helsinki Music Centre. The recipient for Education Action 2016 award has been selected by the Defence Command's Training Division's Training Section. Those eligible for the award either serve or have served in the Finnish Defence Force.