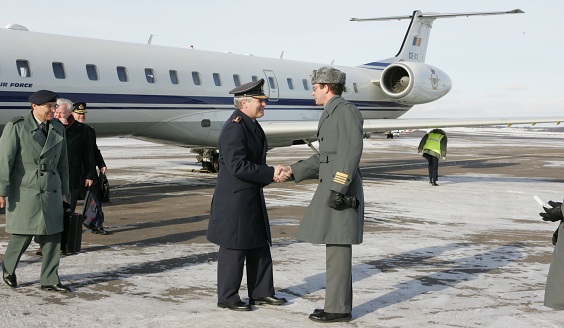 NATO's Partnership for Peace
The Finnish Defence Forces participate in NATO's partnership activities and cooperation.
A central aim of the partnership cooperation is developing military capabilities and interoperability to meet the needs of national defence and international crisis management.
Military focal points in this cooperation are participating in NATO's training and exercise activities, as well as exchanging information and developing joint situational awareness.
Finland participates in two NATO-led crisis management operations, these are KFOR in Kosovo and Resolute Support in Afghanistan.
Finland has participated in NATO's Partnership for Peace cooperation since 1994. Finland has also been a member of the Euro- Atlantic Partnership Council (EAPC) since 1997.
As an advanced partner country, Finland was granted NATO's Enhanced Opportunities Partner (EOP) status in 2014. For Finland, this is a useful opportunity for maintaining and developing its relationship with NATO.
Finland participates in NATO training events and seminars, as well as joint exercises from its own national points of departure. The emphasis of cooperation relating to training and exercises lies on demanding exercises. Finland participates in around two hundred training events and 15-20 exercises annually.
Finland promotes the exchange of information with NATO pertaining to the situation of the security environment and military readiness. Increased exchange of information and joint situational awareness in the Baltic Sea area increases stability and improves the predictability of military activity in the area.
The Partnership for Peace Planning and Review Process (PARP) remains important for Finland. The partnership goals, which are drawn up as part of the PARP process, support the development goals of the Finnish Defence Forces.
More information on Finland's cooperation with NATO is available