Finnish Defence Forces' 100th Anniversary
The theme of the jubilee year is National defence is everybody's business.
This year the Finnish Defence Forces turn 100 years. We will celebrate our anniversary with more than 120 events around Finland.
The Defence Forces have played a vital role in securing Finland's independence and its citizens' livelihood throughout our history both in times of peace and war.
National defence is everybody's business. Built on our circumstances and needs, Finland's model is the foundation of our defence. Its corner stones are conscription, a credible defence that covers the entire country, and not belonging to any military alliance. In the background is the strong will of our citizens to defend out country. Our defence capacity is made up of the capabilities of our Army, Navy and Air Force as well as joint capabilities. Defence capacity is maintained and demonstrated every day of the year and at all times.
The Government's Defence Report, which was approved by Parliament in the summer of 2017, outlines the development of our defence far into the next decade. Focal points are the readiness and training of our troops, replacing outdated capabilities of the services, intelligence, cyber defence and longrange fire power. By implementing the guidelines laid out in the Report, our defence capacity will be maintained also in the future.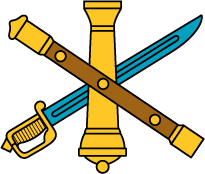 Commander of the Finnish Defence Forces
General Jarmo Lindberg