Nordic Gender Focal Point Training Needs Analysis is on-going
FINCENT supports the Nordic Centre for Gender in Military Operations (NCGM) in conducting the training needs analysis for the Nordic Gender Focal Point (GFP) Training. Gender experts form Denmark, Finland, Norway and Sweden are currently working on the course design. The pilot course will be held at Livgardet on 4.-5.4.2017.
The aim of the course is to support the Nordic armed and defense forces in their effort of integrating a gender perspective. After the Nordic GFP-course student will be able to integrate a gender perspective into their own field of expertise and support and motive colleagues both in international and environments.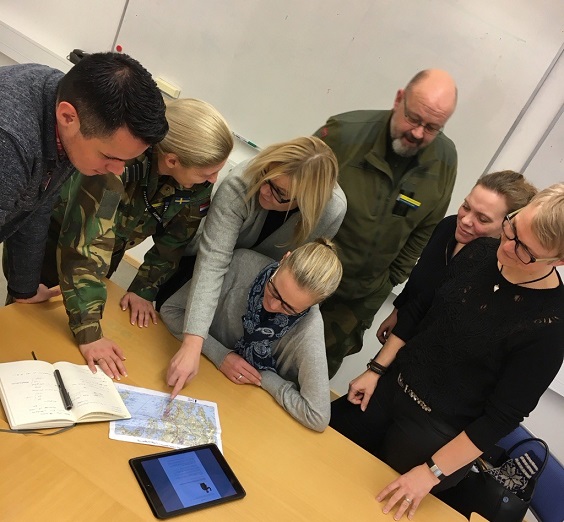 Photo by Johanna Janemon SWEDINT/NCGM