FINCENT Annual Discipline Conference successful
The first Annual Discipline Conference for Military Contribution to Peace Support was successfully hosted by FINCENT in New York 29 NOV – 1 DECEMBER.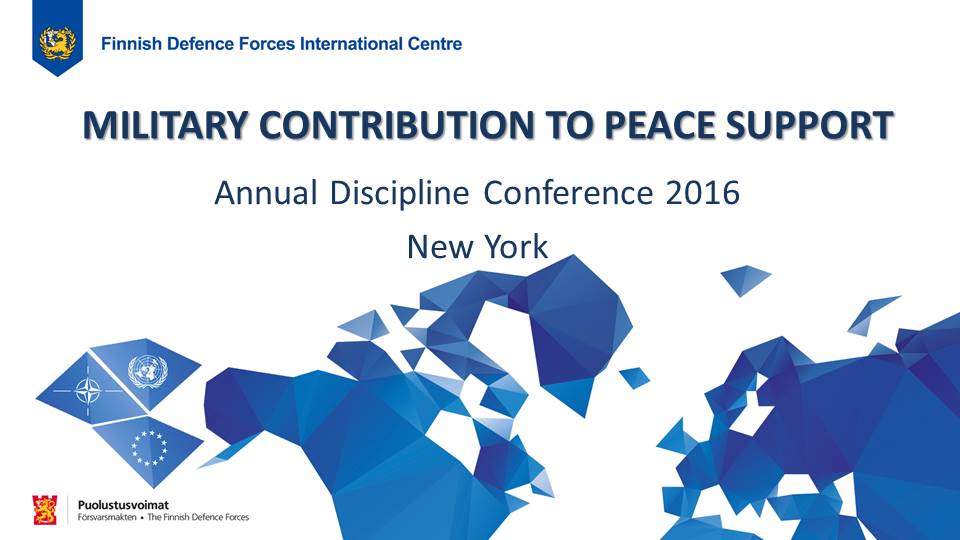 FINCENT brought together all key stakeholders in peace support to work for a common goal. The process for analysing and developing training from requirements to solutions will continue throughout next year with the communities of interest decided at the conference.
As stressed by LTC Hannu Mattinen, the main outcome of the conference is factual cooperation between international subject matter experts.
The intent is to make all NATO-supported education and training effective, efficient and affordable. This is something we cannot achieve alone but need everybody's true commitment and cooperation.
The unique nature of the conference paved the way for understanding the different aspects experienced in the field of peace support. The next annual discipline conference will be held in Geneva in the autumn of 2017.